Chairman of MUI Foreign Commission Appreciates the US Ulama Cooperation Offer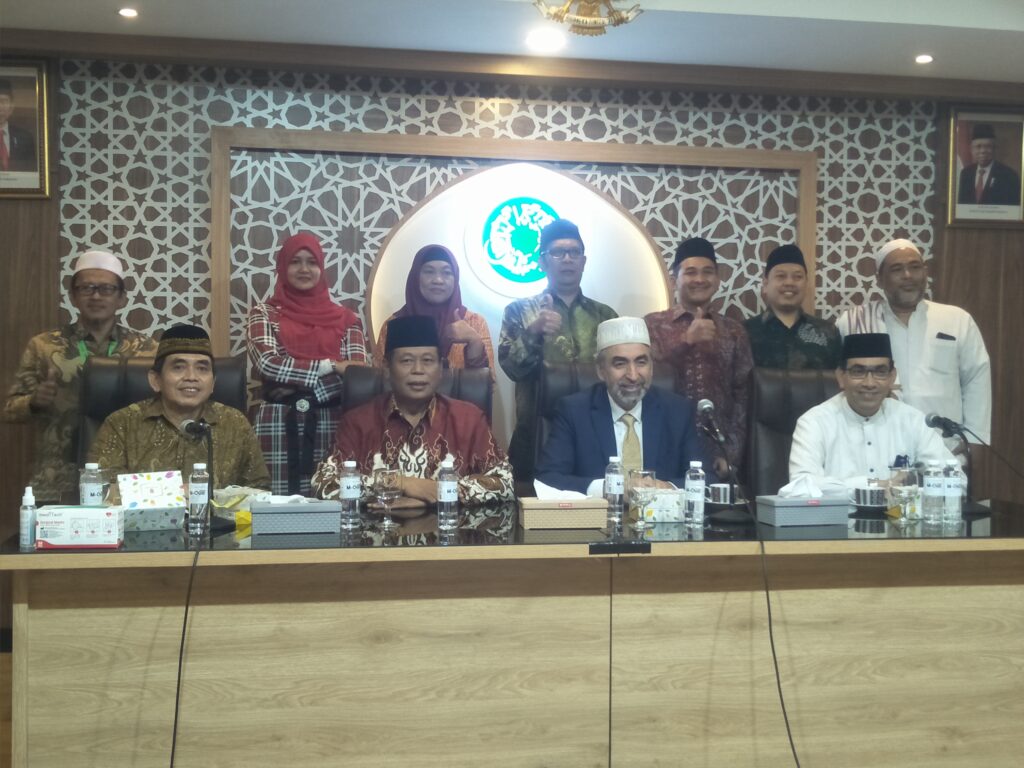 Chairman of MUI Foreign Commission Appreciates the US Ulama Cooperation Offer (photo: Sajadi/MINA)
Jakarta, MINA – Chairman of the Commission on Foreign Relations and International Cooperation (HLNKI) of the Indonesian Ulema Council (MUI) Bunyan Saptomo appreciated the offer of cooperation submitted by the United States clerical organization Civilizations Exchange and Cooperation Foundation (CECF) in terms of Islamic activity programs.
"I warmly welcome the visit of Sheikh Mohamad Bashar Arafat, President of the CECF to MUI Indonesia. Moreover, this visit offers cooperation," said Bunyan when welcoming Bashar Arafat  to the Head Office of the Indonesian Ulema Council (MUI) in Jakarta on Thursday.
"We will also be happy if CECF is willing to cooperate in implementing two of MUI's closest programs this year, namely the International Conference on Religion, Peace and Civilization and the Muhibbah Mission to Uzbekistan," said Bunyan, who previously had a role in organizing the visits of Foreign Minister Hillary Clinton and President Obama to Indonesia. .
Bunyan Saptomo was the Director of United States Affairs at the Indonesian Ministry of Foreign Affairs in 2008-2012.
He has also been involved in preparing the RI-US Comprehensive Partnership Agreement, and the Peace Corps collaboration in Indonesia.
Present to give remarks to welcome guests, Deputy Chairperson of the MUI KH Marsudi Syuhud. (T/RE1)
Mi'raj News Agency (MINA)