CAIR Offers $10K Reward for Info on Blast at Minnesota Mosque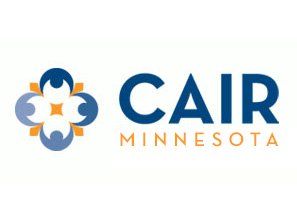 Minnesota, MINA – The Minnesota chapter of the Council on American-Islamic Relations (CAIR-MN) today offered a $10,000 reward for information leading to the arrest and conviction of the person or persons who reportedly bombed a mosque in that state this morning during a prayer service.
CAIR's national office is also urging mosques and Islamic centers nationwide to step up security measures, said in a statement.
Early morning worshipers at Dar Al Farooq Islamic Center in Bloomington, Minn., were shaken by a blast at 5:05 a.m. that shattered windows in the imam's (Islamic religious leader) office. No one was hurt in the explosion. A worshiper reportedly saw a truck speed out of the mosque's parking lot after the blast.
"We hope a reward will help law enforcement authorities quickly apprehend the perpetrator of this act of violence targeting an American house of worship," said CAIR-MN Civil Rights Director Amir Malik. "If a bias motive is proven, this attack would represent another in a long list of hate incidents targeting Islamic institutions nationwide in recent months."
"The swift apprehension and punishment of the perpetrator will send a clear message that attacks on mosques, or on any other American houses of worship, will not be tolerated," said CAIR National Executive Director Nihad Awad.
Last week, CAIR-MN called on law enforcement authorities, including the FBI, to investigate a possible bias motive for vandalism targeting the Muslim Cemetery Al Magfirah in Castle Rock Township.
The vandals went into buildings on the property and spray-painted profanities, Nazi swastikas and a statement that appears to be "leave, you r dead." They also damaged walls, ceilings, furniture, and equipment on the property.
Since the beginning of the year, CAIR has called for investigations of possible bias motives for dozens of other incidents targeting mosques in Colorado, Florida, Ohio, Iowa, Kentucky, Georgia, Arizona, Tennessee, Virginia, New Jersey, New York, Maryland, Texas, and a number of other states. By comparison, in the January-March period in 2016, CAIR recorded 19 such incidents.
CAIR is asking American Muslims and Islamic institutions nationwide to take extra security precautions and is offering Muslim community leaders free copies of its booklet, "Best Practices for Mosque and Community Safety."(R/R04/RS5)
Mi'raj Islamic News Agency (MINA)