BRITISH MUSLIM TRAVELERS FLOCK TO HALAL TOURISM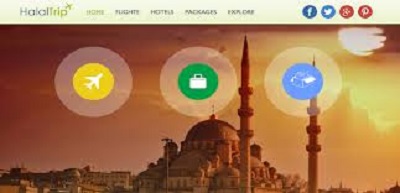 Jakarta, 3 Safar 1437/15 November 2015 (MINA) – We all are familiar with halal products, like meat, cosmetics, perfumes, clothes, including the hijab and its different ways of wearing. However, not many people have come across halal travel or what is now broadly known as halal tourism.
To experience this new trend, which is rising faster than the rest of the tourism industry worldwide (6% p.a.) I booked my first "halal holiday" through the world's leading search and book website for halal-conscious travellers, UK based HalalBooking.com.
I had never been to a halal holiday resort and was unsure what to expect. I chose Bera Alanya Hotel and the Selge Beach Resort & Spa along Turkey's southern Mediterranean coast in Antalya region.
Halal food, non-alcoholic drinks, segregated pools, beaches and spa facilities for women and men as well as children-friendly entertainment programmes are some of the main product and services appealing to Muslim holidaymakers and provide in these halal-friendly beach resorts.
The majority of halal-conscious travellers are "moderate" Muslim professionals who want "a leisure holiday with morals" with family-oriented facilities, modesty and privacy.
This is especially the case for HalalBooking.com's beach resorts, which is one of the four categories in addition to city hotels, thermal resorts and private villas. Special halal-friendliness filters help to find the resort of your personal choice.
The 330-room, 5-star Bera Alanya beach resort offered all-inclusive breakfast, lunch, dinner and snacks between meals with unlimited hot & soft drinks available for 24 hours.
The pebble beach is a mixed private beach area for families with modest dress code. The resort also offered male and female Jacuzzi as well as dedicated swimming pools for children.
Both resort had sports & leisure activities including water polo, aerobics, aqua-aerobics, beach volleyball, sauna, steam room, Turkish bath, spa and gym.
Halal-conscious travellers were able to book their own private family spa and pool after 9pm every evening.
During the summer season, daytime activities and evening entertainment include games, sports, shows, live folk music, poetry, comedy plays, etc.
All activities are geared towards maintaining the values and modesty of people who want to travel throughout the world to see and experience God's creation and magnificence.
Marketing Chief of Bera Alanya, Dilek Cagla Uner, told The Muslim News that the hotel provides "the highest quality of service" and has an "excellent halal ethos" as the hotel was built as a halal resort from the very beginning.
"Halal resorts" have become very popular with tourists, especially for those coming from the UK. Istanbul on its own is now one of the leading global tourism destinations and also a key destination for halal-conscious travellers due to its rich ancient Christian and Muslim heritage.
Haroon and Saima from East London, came to know about the halal-conscious resorts through their friends.
"We feel uncomfortable in other resorts where alcohol is served. We like the halal ambience. We are enjoying ourselves. The weather is ideal, not too hot. I can swim without fear of men being present in the women only swimming pool," said Saima.
Haroon said they would be bringing their parents next year as "this was an ideal surrounding for the family".
In general, tourism in Turkey is growing massively partially due to the success story of Turkish Airlines, which is now the airline with the highest number of destinations with more than 260 destinations worldwide.
Turkish Airlines was recently awarded the Best Airline in Europe for the 5th consecutive year as well as the World's Best Business Class Lounge in Istanbul, an experience which every business traveller will remember.
I visited the magnificent historical Alanya Castle, a Seljuk era citadel dating from 1226. Situated inside the castle, is the Süleymaniye mosque and caravanserai built by Suleiman the Magnificent.
The Kızıl Kule (Red Tower) is another well-known building in Alanya. The 33-meter high brick structure stands at the harbour below the castle.
One gets a breath-taking panoramic view of Alanya's seacoast from the castle. The Dim Cave, which is located only 12 km east of Alanya, on the slope of Cebel-i Reis Mountain, is the second biggest cave in Turkey, estimated to be over 1 million years old.
I also explored columns of Temple of Apollo and Athena amongst the numerous Roman ruins of Side, a seaside city. The sight of these ancient columns set against the picture-perfect Mediterranean Sea makes an ideal sightseeing spot.
Within only six years of its launch, HalalBooking.com has established a reputation as the number one search and book website for halal travels worldwide and won last month in Abu Dhabi the prestigious
"World Halal Travel Awards 2015" for the "World's Best Halal Travel Website or App".
HalalBooking.com's Chief Marketing Officer, Ufuk Secgin, told The Muslim News: "Halal Travel has become increasingly popular among Muslims in the UK and worldwide and as a company we have been able to attract bookings from 73 countries with thousands of halal-conscious travellers booking their dream halal holidays easily online.
"Whilst Turkey is our number one destination, we are continuously expanding our portfolio of Muslim-friendly properties and are adding new hotels and destinations e.g. in Abu Dhabi, Kuwait, Malaysia and Indonesia. The latest trend are now halal-friendly thermal resorts during the cold winter season."(T/R04/R03)
Mi'raj Islamic News Agency (MINA)