British Muslim 'Mumpreneur' launches Islamic Play Range for Children to Battle Extremism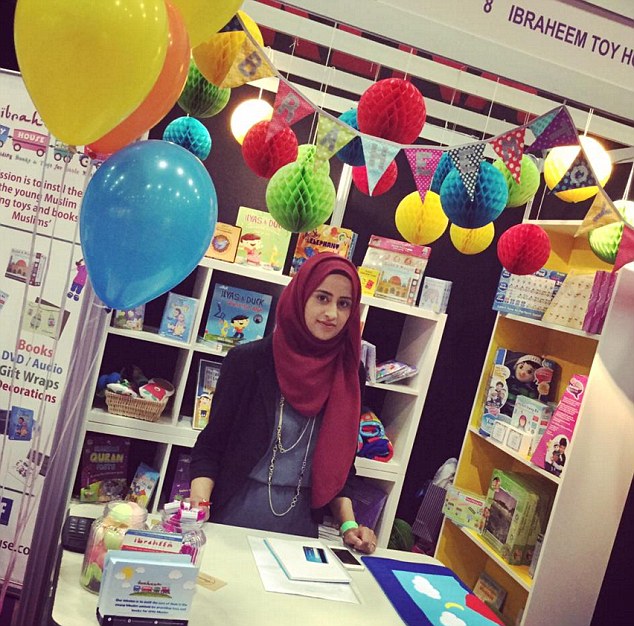 London, 27 Muharram 1438/28 October 2016 (MINA) – A British Muslim 'Mumpreneur' has set up the world's first Islamic online toy store.
Nazia Nasreen, 31, says her range of 'Muslim Barbies', colourful prayer mats, Koran cards and Arabic letter blocks fill a gap in the market and also help battle extremism.
"A lot of times children learn the wrong things and that's where the extremism kicks in. If the right educational toys and books are provided from a young age, we can instil the correct Islamic ethos and values in our children," She said, as reported by Daily Mail .
She is in a group of leading British 'Muslim Mumpreneurs', which also includes Bake Off winner Nadiya Hussain, who juggle bringing up children and running successful businesses in what has traditionally been a male-dominated world.
The mother-of-two now sells 200 toys, games and other children's products and her turnover has near-doubled to £30,000 in just a year.
Popular products include 'Muslim Barbies' for £25, foam Arabic alphabet blocks for £12.99, a cardboard minaret for £22, prayer mats for £17 and Ramadan bunting for £9.
The businesswoman, whose biggest markets are Britain and America, also says the toys can 'instil the correct Islamic ethos and values in our children' and put them on the path the peace.
She says her business has built a 'fan following' and this weekend she will meet customers at a Muslim Lifestyle Expo in Manchester this weekend.
There will be at least 130 exhibitors taking part with female entrepreneurs last year showcasing non-alcoholic mocktails, greeting cards, luxury prayer mats, Islamic toys, fashion and cosmetics.
Explaining the importance of her products, Mrs Nasreen told The Times: 'I want children to grow up being proud of their religion and heritage and knowing the truth about Islam.
'We teach what any other religion would how to pray, spirituality, sharing so from day one they have the core belief. Then they know who they are and no one can misguide them'.(T/R04/R07)
Mi'raj Islamic News Agency (MINA)