ARIZONA MUSLIMS TOLD TO IGNORE ARMED BIKERS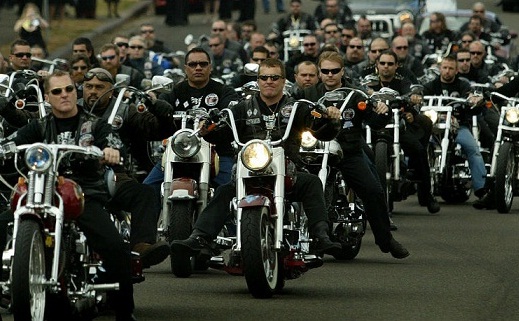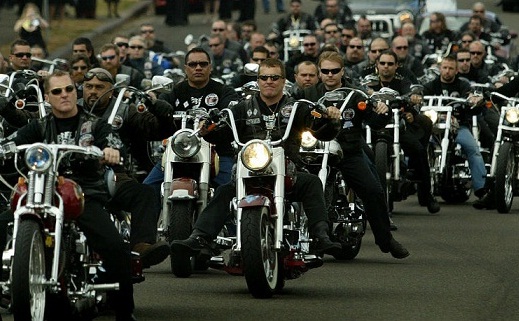 New York, 13 Shaban 1436/31 May 2015 (MINA) – As a group of anti-Muslim activists announced plans to hold draw Prophet Muhammad cartoon contest and a rally outside a Phoenix mosque, a leading American Muslim advocacy group urged Muslims not to engage with the organizers and ignore their provocative event.
"We are trying to tell community members to ignore them and stay clear of the area," Imraan Siddiqi, who directs the Arizona chapter of the Council on American–Islamic Relations (CAIR), told Anadolu Agency on Friday, May 29.
"These people want attention. Don't give them that attention," On Islam quoted by Mi'raj Islamic News Agency (MINA) as reporting.
Siddiqi was talking about an anti-Islam event that will be held in Arizona's Islamic Community Center of Phoenix on Friday at 6:15 pm by a group of armed bikers.
Called "Freedom of Speech Rally Round II", the armed rally came in "response to the recent attack in Texas where 2 armed terrorist [sic], with ties to the so-called Islamic State (ISIL), attempted Jihad," the bikers group said.
Earlier this month, two gunmen were shot dead by police after attacking a similar draw Muhammad event in Garland, Texas.
"This Islamic Community Center is a known place that the 2 terrorist frequented," the Facebook invitation of the event read.
The armed bikers called on people "to utilize their second amendment right at this event just in case our first amendment comes under the much anticipated attack."
Participants were urged to take full advantage of the Second Amendment right to carry weapons during the rally.
"This is basically the intersection of Islamophobia and gun culture, the violent rhetoric coming together with anti-Muslim sentiments in a very dangerous situation," CAIR's Siddiqi said.
Law Enforcement
On the other hand, the Arizona CAIR met with federal and local law enforcement authorities this week to discuss efforts to protect the mosque-goers.
"The promise of a heavy police presence at the rally of armed biker gang members will help calm fears of harassment and even attacks on worshipers," Siddiqi said in a release obtained by OnIslam.net.
On his part, the president of the Islamic Community Centre of Phoenix Usama Shami said: "Everybody has a right to be a bigot. Everybody has a right to be a racist. Everybody has a right to be an idiot.
"It will be the same as every Friday evening and we're going to tell our members what we've told them before: not to engage them.
"They're not looking for an intellectual conversation. They're looking to stir up controversy and we're not going to be a part of it."
Shami's condemnations were shared by several non-Muslims.
"You are retaliating towards an entire community because two people shot at Pamela Geller, one of the most uneducated racists in the country?" Gregg Hoffmann posted on the event's Facebook page.
"Talk about racist. Good work. By the way, your ethno-nationalist romp is about to go national. Not good for you guys. Since this page is filled with some of the most graphic racist language I have read in years."
Worried about the spread of Islamophobia across the, Siddiqi blamed the mainstream media for spreading wrong information about Islam.
The mainstream media's ignorance of this growing sentiment is turning Islamophobia to "the only acceptable form of hate", he said.
"We're seeing this type of groups not being held in check or being shunned by the society and being marginalized. They are allowed to stir their hatred, which is sort of growing their influence," he added. (T/P011/R03)
Mi'raj Islamic News Agency (MINA)