Aqsa Preacher Condemns Israeli Demolition Policy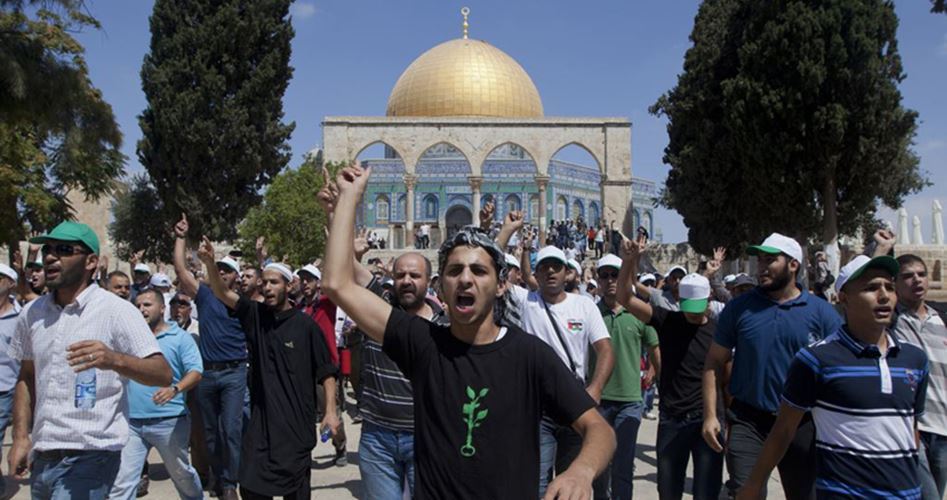 Al-Quds, 18 Safar 148/18 November 2016 (MINA) – Al-Aqsa Mosque preacher Sheikh Youssef Abu Sneineh said during the Friday sermon that Palestinian territories are witnessing an unprecedented Israeli confiscation and demolition campaign.
Israel has declared war on Islam and Muslims all over the world after approving a draft legislation which could ban the use of loudspeakers to broadcast the Muslim call to prayer in Israel, he said.
He called for strengthening Palestinian unity in order to confront Israeli violations in Al-Aqsa Mosque, the Palestinian Information Center (PIC) reported.
On the other hand, he pointed to the continued killing and deliberate targeting of innocent civilians in Syria.
Tens of thousands of Palestinian worshipers have performed today Friday prayer in al-Aqsa Mosque amid heavy Israeli military restrictions.
Some 250 Palestinians from the besieged Gaza Strip, all above the age of 50, traveled since the early morning hours to occupied Jerusalem to attend prayers at the Mosque.
Meanwhile, Israeli police forces were deployed since the early morning hours throughout the occupied city where they stopped and searched several by-passers who were heading to the Mosque.
Al-Aqsa Mosque, the third holiest site in Islam, is located in occupied Jerusalem, a part of the internationally recognized Palestinian territory which has been occupied by Israel for almost 50 years.(T.P008/R07)
Mi'raj Islamic News Agency (MINA)