AL-QASSAM FIGHTERS ATTACK ISRAEL WITH R160 AND M75 ROCKETS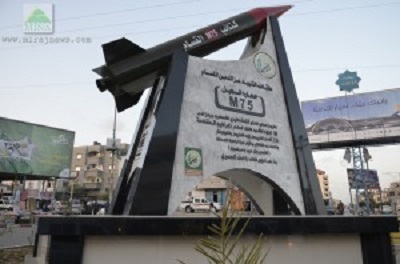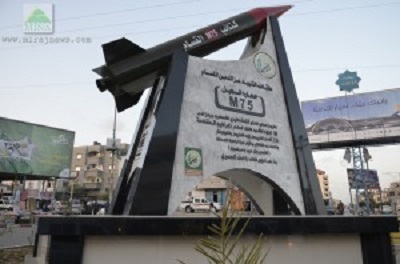 Gaza, 7 Shawwal 1435/3 August 2014 (MINA) – Izzuddin al-Qassam Brigades, military wing of Hamas movement stated officially they attacked Israel's business and cultural centers in Tel Aviv and Haifa with type of M75 and R160 rockets. The attack occurred on 27th day of Israeli occupation regime forces aggression in Gaza Strip.
They launched a rocket with type R160 to Haifa and three rockets with type M75 to Tel Aviv, Saturday at 06:10 a.m local time. Al-Qassam said in press release quoted by Mi'raj Islamic News Agency (MINA)'s correspondent.
In another incident, Israel occupation regime admitted that more than 20 troops injured in crossfire between al-Qassam's fighters and Israeli occupation regime soldiers last few hours.
Meanwhile, al-Qassam launched six rockets with type 107 against  Hashudat, east of central Gaza at 11:40 local time.';. Al-Qassam's sniper shot an Israeli soldier successfully in east of Jabaliya at 11:30 local time. They attacked Hashudat, east of Zaitun with three Haoun artillery at 13:00 local time and in Hashudat, east of Tuffah with 25 Haoun artillery at 14:12 local time.
Until the news released, fighters of al-Qassam and al-Quds Brigades continued launching their rockets into Israel. Israel's Channel 2 stated more than 70 rockets fired from Gaza Strip, Saturday. (L/K01/Syt/E01)
Mi'raj Islamic News Agency (MINA)