Activists Continue Hearing On Mavi Marmara Criminal Case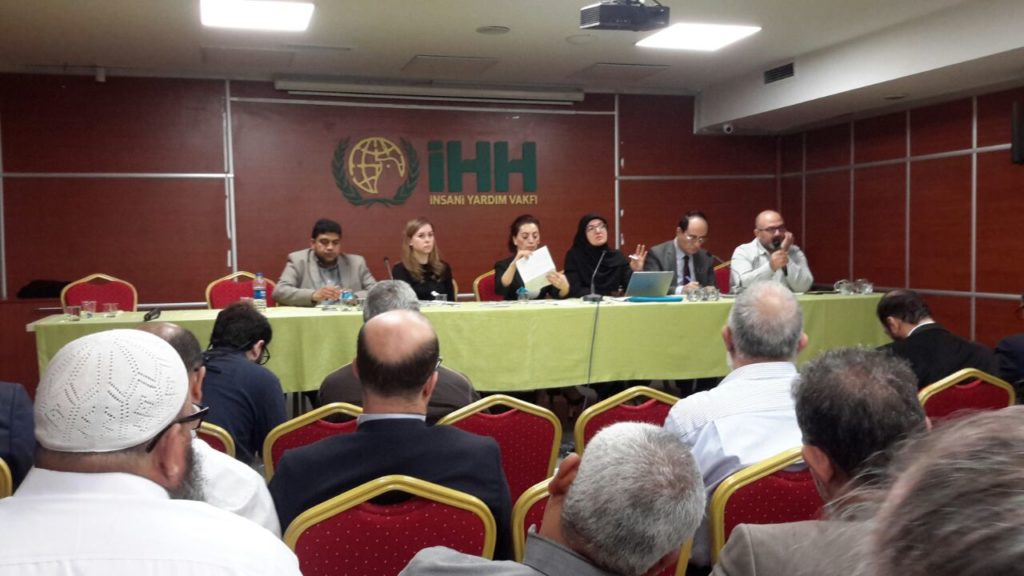 Istanbul, 20 Muharram 1438/21 Ocotber 2016 (MINA) – The 13th hearing of the Mavi Marmara criminal case has taken place at the Çağlayan Court in Turkey on Wednesday, 19th of October. The case was heard with the presence of many NGO's, lawyers from 19 different countries, victims' families and martyrs' families.
The court had taken the objections of the Mavi Marmara legal team and had decided to continiu the hearing to the 2nd of December, 2016, eventhough the pressure to halt the case come in many ways.
The committee said in a statement, Rau Gabiel Ashkenazi, Israel Chief of Staff at the time, Eliezer Alfred Maron, Commander of Israel Navy, Avishay Levi, Intelligence Officer of the Israeli Air Force and Amos Yadlin, Head of Israel Intelligence are prosecuted as the accused in the case.
Interpol notice was issued to the four defendants to be arrested. The families of four activists killed on board the Mavi Marmara flagship have also attended the hearing as they always do.
Moreover, 430 Turkish victims and 318 international victims from 37 countries, in total 748 victims and real persons and entities that are harmed by the crimes committed by the Israeli forces against the Gaza Freedom Flotilla including 56 people, one of them being Palestinian who were critically injured in Israel's attack, world famous activists, Palestinians who were
on board, MPs from various countries were also involved in committing to follow up the case.
Within the court hearing, the plaintiff legal team, victims and family members of the martyrs had defended that the agreement between Turkey and Israel does not affect the case and the Mavi Marmara criminal case should continue on. The chief judge had taken the objections of the legal team and victims into consideration and had decided to continue the hearing to the 2nd of December. The Mavi Marmara case will continue with its 14th hearing on the 2nd of December.
Israel was also protested in front of the courthouse with a press release issued by the victims and all parties present.(L/R04/R03)
Mi'raj Islamic News Agency (MINA)