A Pair of Israeli Settler Shot in Their Car During an Attack in the Jordan Valley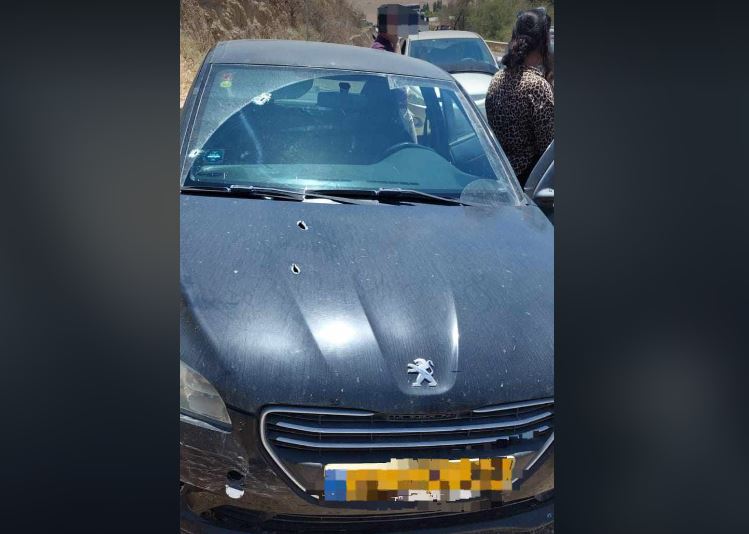 Jerusalem, MINA – Palestinian resistance fighters carried out a shooting attack on a settler car this afternoon on Wednesday, near the Al-Hamra checkpoint in the Jordan Valley wounding a Pair of Israeli settler.
Zionist Army Radio as quoted by PIC claims that the Israeli settlers are injured after their vehicle was damaged by bullets near the Hamra checkpoint in the Jordan Valley.
The Israeli military spokesperson said in a brief statement that "News has been received some time ago about a shooting attack near the Al-Hamra checkpoint in the Jordan Valley, and the military forces are pursuing the perpetrators and details will follow later."
Hebrew organization Rescue Without Borders confirmed that a settler was injured in the shooting, while Magen David Adom said nearby shootings resulted in panic and damage to vehicles.
While the Hebrew channel, Kan stated, the operation took place in an area very close to the site of a shooting attack which occurred 4 months ago, and led to the killing of 3 settlers, and was carried out by two martyrs, Moath Al-Masry and Hassan Qatanani from Nablus.
Commenting on the operation, a Hamas spokesman said the resistance attacks were a response to the occupation's crimes against the Palestinian people and their sanctity, especially Al-Aqsa Mosque.
The Islamic Jihad movement blessed the commando's operations in the Jordan Valley, and emphasized that resistance is the way to respond to Al-Aqsa's aggression and attacks.
The operation was carried out a day after a shooting took place in the Ma'ale Adumim settlement, east of occupied Jerusalem on Tuesday, which resulted in 6 Israelis being injured, and the perpetrator, Muhannad Muhammad Suleiman Al-Mazra'a (20) was killed along with his son, Muhammad Al-Za'arir (16) in the town of Al-Samou' in Hebron, by an Israeli troop bullet after carrying out a stabbing operation. (T/RE1/P2)
Mi'raj News Agency (MINA)