2019 Indonesian Election Results Officially Announced on May 22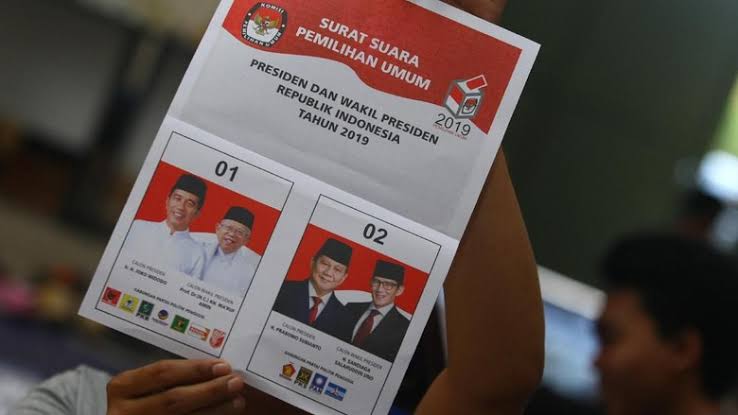 Jakarta, MINA – Indonesian General Election Commission (KPU) stated official results of 2019 election could only be announced no later than 35 days after the day of vote or on May 22, 2019.
"According to the Law, at the latest 35 days after the voting, KPU had to announce it," said Chairman of KPU, Arief Budiman in Cipinang, East Jakarta, Wednesday.
"I want to remind everyone that quick count is only speeding up information process, but not an official result set by the KPU," said Arief Budiman.
According to Arief, recapitulation is carried out in stages from sub-districts, regencies or cities, provinces, then to national level. " official results are determined by the KPU in stages, manually," said Arief.
Various survey institutions held quick counts after voting for the 2019 elections, such as Kompas R&D, Indo Barometer, LSI Denny JA, Kreatifindo, and CSIS-Cyrus. As a result, the candidate Joko Widodo (Jokowi) -KH Ma'ruf Amin is still ahead of Prabowo Subianto-Sandiaga Uno.
Until 16.25 WIB on Wednesday (04/17/2019), the following data entered 5 survey counters:
Kompas Research and Development
Jokowi-Ma'ruf: 54.68%
Prabowo-Sandiaga: 45.32%
Data collected: 61.3% votes
Indo Barometer
01. Jokowi-Ma'ruf: 52.76%
02. Prabowo-Sandiaga: 47.24%
Data collected: 61.42% of the vote
LSI Denny JA
01. Jokowi-Ma'ruf: 54.74%
02. Prabowo-Sandiaga: 45.26%
Data collected: 82.65% of the vote
Kreatifindo
01. Jokowi-Ma'ruf: 53.67%
02. Prabowo-Sandiaga: 46.33%
Data collected: 57.75% of the vote
CSIS-Cyrus
01. Jokowi-Ma'ruf: 55.7%
02. Prabowo-Sandiaga: 44.3%
Data collected: 78.1% of the vote
Quick count is a method of verifying the results of general elections conducted by calculating the percentage of election results in polling stations (TPS) that are sampled. The results of this quick counts are temporary results. Until now, the latest data is still going to survey institutions that hold quick counts. (T/Sj/R04)
Mi'raj News Agency (MINA)