Waleed's Wife Susan Carland Opens up about Converting to Islam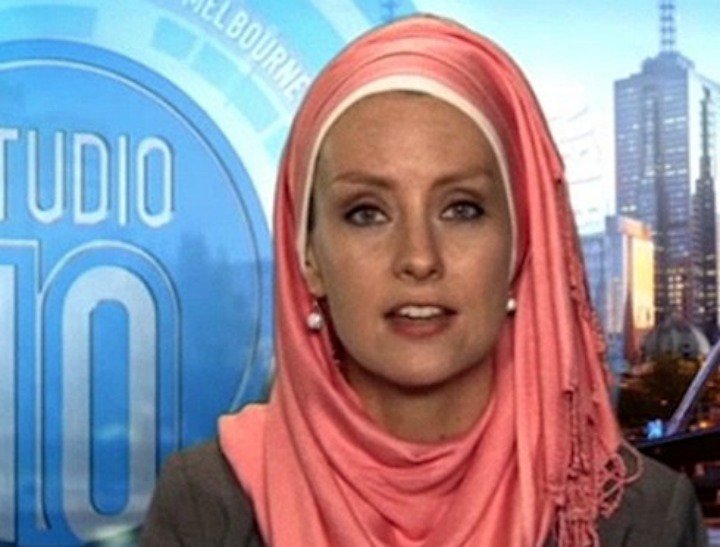 Sydney, 05 Ramadan 1437/10 June 2016 (MINA) – Susan Carland has opened up in a new interview about her conversion to Islam, admitting it was the last religion she thought she'd take up when she started exploring her spirituality.
Speaking in the July issue of The Australian Women's Weekly, the media personality and wife of this year's Gold Logie winner Waleed Aly detailed her decision to become a Muslim.
Raised a Christian, she switched to the Baptist Church as a teenager but found that didn't satisfy her quest for spiritual exploration.
At 17, she started to question her religious beliefs, news.com.au was quoted by Mi'raj Islamic News Agency (MINA) as reporting.
"Was it because I genuinely believed it to be true or was it because it was what I was raised to believe?" she recalled.
As she explored different religions, Carland was at first adamant Islam was not of interest.
"I thought, why would anyone want to be part of a barbaric, outdated, sexist religion?"
Two years later, at the age of 19, she became a Muslim. In those two years, she'd immersed herself in books and joined a Muslim women's group at university to make sure the religion was right for her.
"I found the emphasis on social justice appealing; I noticed there was a real concern for the vulnerable people in society," she said.
Fighting religious prejedice
Converting did pose its own set of challenges — Carland said her mother had "hesitations," but things are "great" between the pair now.
Carland converted to Islam pre-9/11, and has now watched her religion become closely linked to global terrorism in many people's perceptions.
"Ninety-nine per cent of what people see about Muslims in the media is negative," she says. "As consumers, we need to be switched on."
Carland has her own way of fighting religious prejudice: In October last year, she tweeted that she would donate $1 to charity for "each hate-filled tweet I get from trolls". There were plenty.
So far, she's donated about $4000 to UNICEF, along with the message: "The needy children thank you, haters!"
Accepting his Gold Logie award last month, Carland's husband was quick to shower her with praise.
"If she had my job she'd be much better at it than me," he said.
"She's sharper, wittier, funnier and infinitely more charming and likeable and I'm really glad she doesn't have my job because otherwise I definitely wouldn't have it." (T/R07/R01)
Mi'raj Islamic News Agency (MINA)