Abbas: Stop Global Terrorism by Ending the Israeli Occupation of Palestine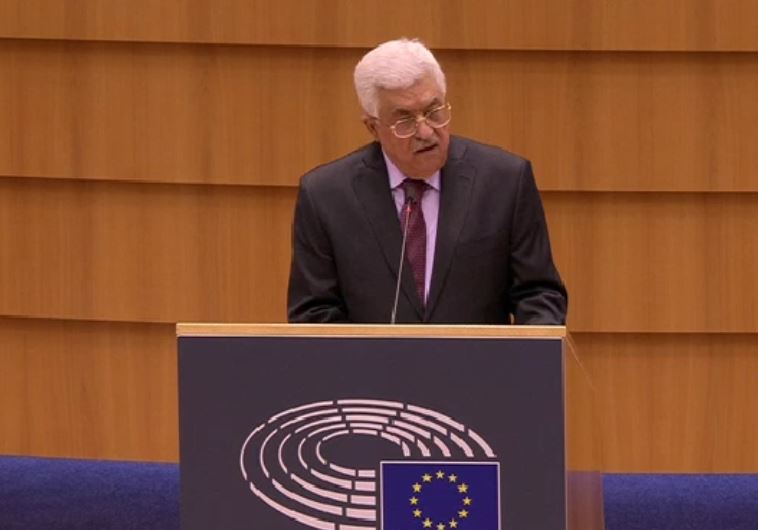 Brussels, 20 Ramadan 1437/24 June 2016 (MINA) – Global terrorism will end if the Israeli-Palestinian conflict is resolved, Palestinian Authority President Mahmoud Abbas said on Thursday as he condemned all forms of such violence.
"We are against terrorism in whatever form it may take and whoever carries it out," he said as he delivered a long address before the European Parliament in Brussels.
Palestinians stand with the Europeans in their fight against terrorism, Abbas said.
His statement was greeted by strong applause from the politicians in the room, Mi'raj Islamic News Agency (MINA) reported, quoting jpost.com.
"In order to overcome terrorism, we also need to end Israeli occupation by creating a Palestinian State within the 1967 borders with east Jerusalem as its capital," Abbas said. He spoke in Arabic and his words were translated into English by the EU.
The absence of a two-state solution, he said, would give "pretext to those who commit terrorism in the name of religion."
However, he said, "once this occupation ends, those pretexts will disappears and extremism will be over as will terrorism." "There will be no more terrorism in the Middle East nor elsewhere in the world," Abbas said.
His speech did not touch on Palestinian terrorism against Israelis, including the shooting attack in which two Palestinian terrorists killed four Israelis as they sat in a Tel Aviv Cafe in the Sarona Market area earlier this month.
He did however accuse Israel of massacring Palestinians and other atrocities against his people. He alleged that extremist rabbis had encouraged Israelis to poison the Palestinian water supply.
Abbas is in Brussels at the same time as Israeli President Reuven Rivlin.The Palestinian president rejected an EU proposal to meet with Rivlin.
But he spoke to the Israeli public from the podium at the European Parliament.
"Our hands are extended with a desire for peace," Abbas said.
"We have the political will to achieve peace and we ask you [Israelis], do you have the same political will to achieve peace and to acknowledge the historic injustice your state has exacted on our country," Abbas said.
"Our history has been frankly one of a continued existence in this territory since the dawn of civilization until now," he said.
"Peace is in everyone's interest and I hope that you, Israelis, neighbors, believe in that too.
"Let us build a peace, which does not involve hegemony or colonization or aggression," Abbas said.
There should be "peace and coexistence on the basis of justice, law, respect and dignity for all parties involved on an equal footing," Abbas said.
"That peace will be a genuine guarantee of security, stability and a promising future for our generations to come," he added. (T/R07/R01)
Mi'raj Islamic News Agency (MINA)