Vice President Kalla Attends Dinner with Abe, Mahathir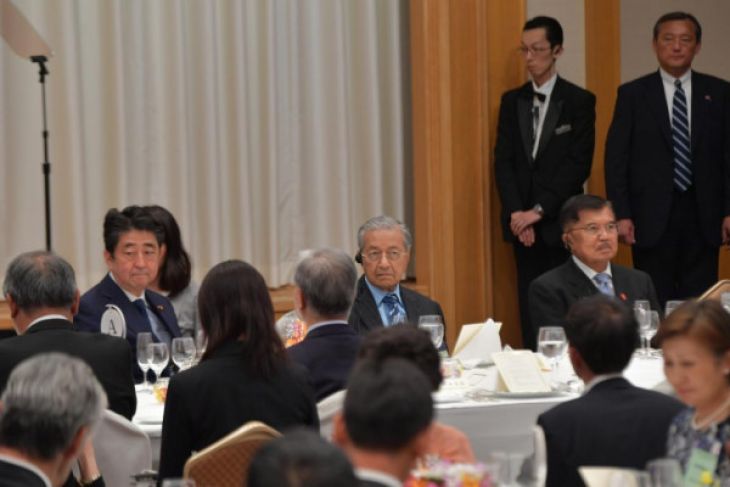 Tokyo, MINA — Vice President Jusuf Kalla attended a dinner, as part of the agenda of the 24th International Conference on the Future of Asia, with Japanese Prime Minister Shinzo Abe and Malaysian Prime Minister Mahathir Mohammad here on Monday evening, Antara News reported.
He sat beside Abe at the same table with Mahathir and Korean Minister of Strategy and Finance Kim Dong-yeon.
This was the first time he met with Mahathir, following the latter`s inauguration as prime minister on May 10.
The conference was held by Nikkei, and attended by Asian countries` leaders, to discuss the current situation in the region.
Abe noted in his speech that there were three important things that countries must jointly deal with for the bright future of Asia.
Firstly, human resource investment through improvement in education; secondly, boosting changes in the community; and finally, actively managing people to start moving, he pointed out. (T/RS5/RS1)
Mi'raj IslamicNews Agency (MINA)