UN Peace Coordinator Visits Gaza Strip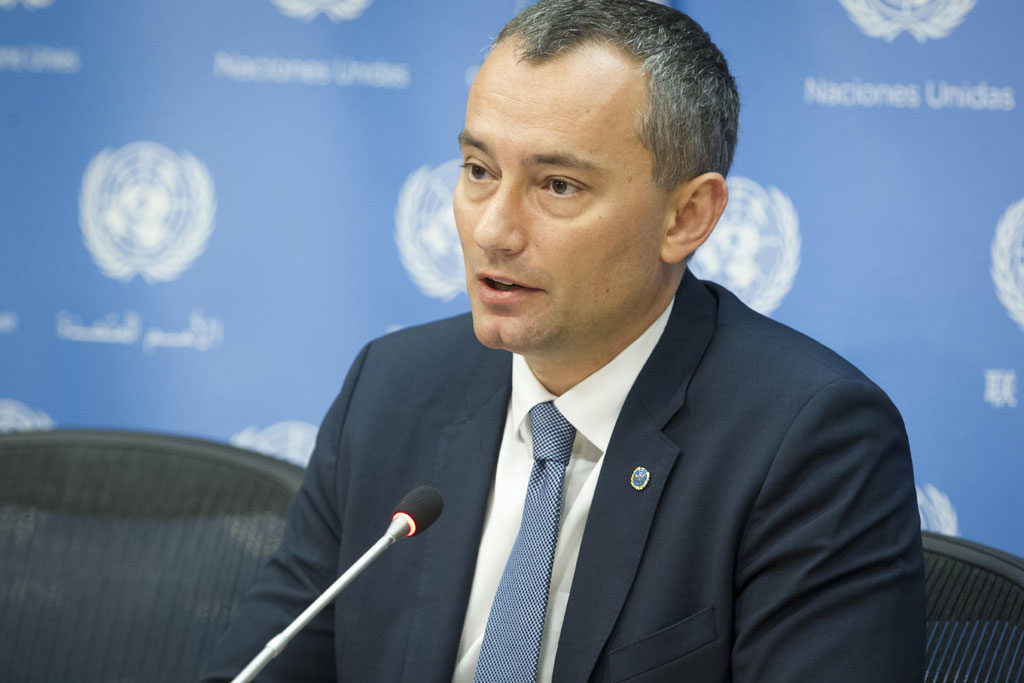 Gaza, MINA – Special Coordinator for the Middle East Peace Process, Nikolai Mladenov and his representative Jimmy McGoldrick arrived Friday afternoon in the Gaza Strip, through Beit Hanoun-Erez.
The Quds Press reported McGoldrick arrived after the Egyptian security delegation left the Gaza Strip on Thursday through the Beit Hanoun-Erez crossing.
Egyptian delegation entered on Wednesday and met with Hamas leaders, Islamic Jihad, as well as the Popular and Democratic Front.
The Egyptian delegation, led by Ahmed Farouk, Egyptian intelligence chief, and Ahmed Abdel Khalek, Palestinian officials in charge of Palestinian archives in the Palestinian Authority, and agency officials Mohammed Tusen.
Over the past few days, the Gaza Strip has witnessed the active movements of Egyptian and international delegates, when the first anniversary of the march again sought to open the Gaza blockade.
The siege is drawing near, following an escalation and recent Israeli attacks on the Gaza Strip.
Egypt made constant efforts to stabilize the ceasefire between Palestinian factions and Israeli occupation, ease tensions, and try to resolve an understanding aimed at defusing siege in the Gaza Strip. (T/Sj/P2)
Mi'raj News Agency (MINA)