UN Human Rights Official: Ethnic Cleansing Continuing in Myanmar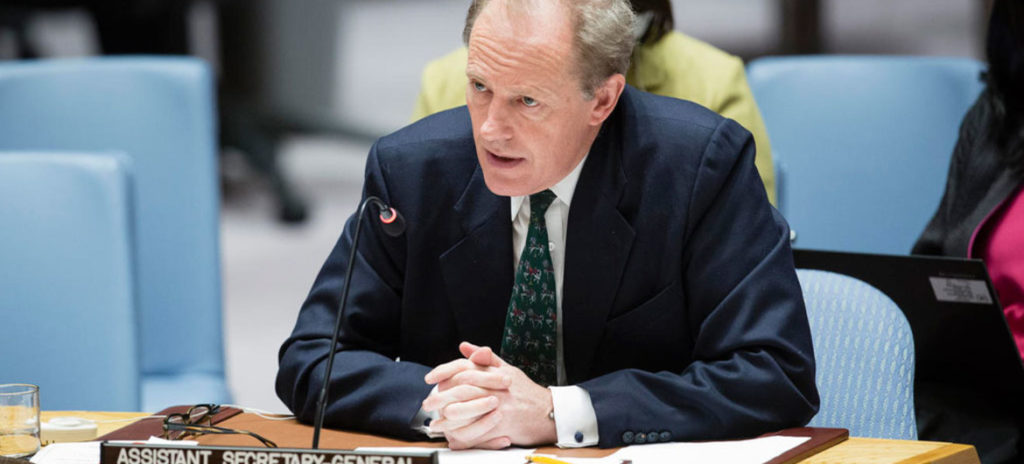 Kuala Lumpur, MINA – Myanmar's "ethnic cleansing" of Rohingya Muslims is continuing, a senior UN human rights official said Tuesday, more than six months after insurgent attacks sparked a security response that has driven nearly 700,000 people into Bangladesh.
UN Assistant Secretary General for Human Rights, Andrew Gilmour, made the remarks after a four-day visit to the Cox's Bazar district in neighbouring Bangladesh, where he met people who have fled from Myanmar recently.
"I don't think we can draw any other conclusion from what I have seen and heard in Cox's Bazar," KUNA reported, citing Gilmour in a statement.
After Rohingya insurgents attacked 30 police posts and an army base on Aug. 25, Myanmar soldiers and police swept through villages in what the government says was a legitimate operation to root out "terrorists".
Rohingya who sought shelter in Bangladesh have reported rape, killings and arson by security forces.
The UN official spoke to refugees who recounted abductions by security forces and at least one apparent death of a Rohingya man in custody in February, the statement said.
"It appears that widespread and systematic violence against the Rohingya persists," Gilmour said.
"The nature of the violence has changed from the frenzied blood-letting and mass rape of last year to a lower intensity campaign of terror and forced starvation that seems to be designed to drive the remaining Rohingya from their homes and into Bangladesh," Gilmour added.
The United Nations and United States have concluded the campaign amounted to ethnic cleansing. (T/RS5/RS1)
Mi'raj Islamic News Agency (MINA)