UMRAH VISAS TO EXCEED SIX MILLION THIS YEAR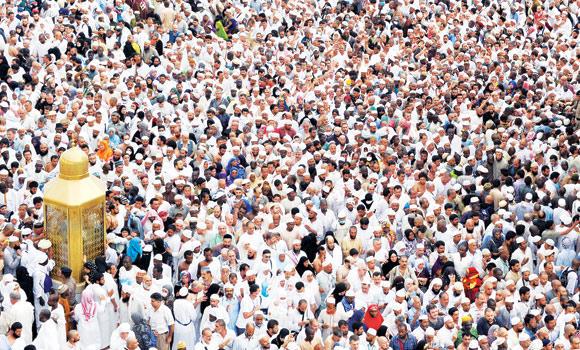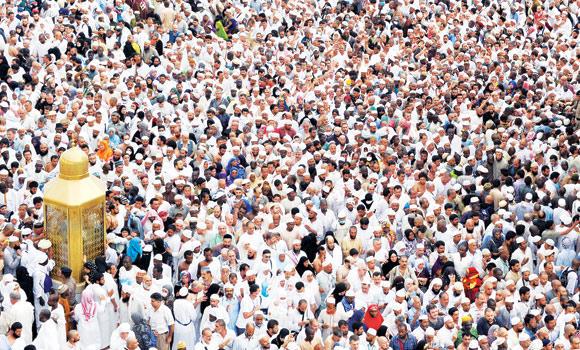 Makkah, 9 Ramadan 1434/7 July 2014 (MINA) – The Ministry of Haj expects the number of visas for Umrah visitors to exceed 6 million this year, with over 400,000 likely to arrive this month alone.
Bander Al-Hajjar, minister of Haj, said the ministry issued more than 6 million visas, adding that more than 5.6 million pilgrims arrived for Umrah, of whom 5.3 million had already left Saudi Arabia.
"The Saudi government has completed all preparations. We have been implementing several projects aimed at facilitating the Umrah season and to accommodate the large number of visitors," said Al-Hajjar.
These projects are unique and unprecedented in the history in terms of diversity, speed and efficiency, he added, IINA  quoted by Mi'raj Islamic News Agency (MINA) as reporting.
The government's measures seek to cover all aspects of development to meet the future needs of pilgrims and visitors of Madinah in order to provide them with the best services from the day they arrive in the Kingdom until they leave.
The Kingdom has given top priority to the development of the two holy mosques in Makkah and Madinah. According to sources, the government has spent more than SR 250 billion on Haram and Haj expansion projects, which include the expansion of mataf (circumambulation area around the Holy Kaaba) in order to increase its capacity from 48,000 to 130,000 per hour.
The ongoing work has reduced the mataf's capacity to 22,000 per hour, a reason that prompted the government to reduce the number of foreign Haj pilgrims by 20 percent and domestic pilgrims by 50 percent, in order to prevent stampedes and ensure the security and safety of the guests of God.
Custodian of the Two Holy Mosques King Abdullah has ordered that work on the expansion project of the Prophet's Mosque in Madinah should start immediately in order for it to be completed in less than two years.
The mosque building will sprawl over an area of 614,800 square meters or 1060 X 580 meters while the combined space of the mosque and plazas will be 1,020,500 square meters or 1300 X 785 meters, which can accommodate one million worshippers inside the mosque and 800,000 others in the plaza.(T/P02/E01)
Mi'raj Islamic News Agency (MINA)