UK ANTI-VOTING POSTS DISTURB MUSLIMS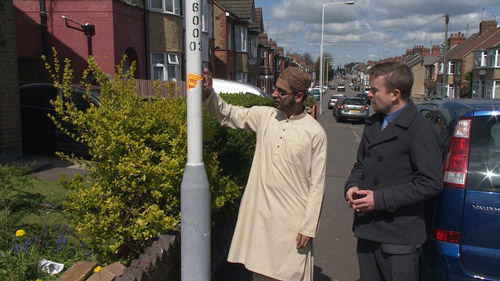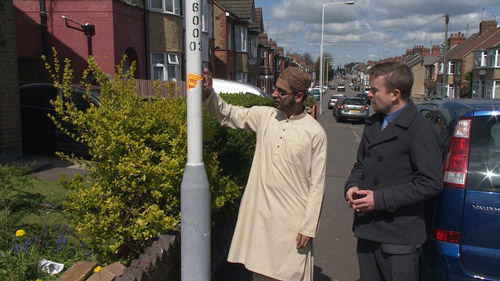 London, 12 Rajab 1436/1 May 2015 (MINA) – New posters that urge UK Muslims to boycott the general election have been condemned by the religious minority as an attempt to bully Muslims into withdrawing from democracy.
"Every election time, a small band of naysayers will try to dissuade people not to vote," a spokeswoman of the Muslim Council of Britain (MCB) said, On Islam quoted by Mi'raj Islamic News Agency (MINA) as reporting.
"We have anti-Muslim bigots telling us that Muslims participating in politics is a threat to our democracy while a band of misguided agitators tell us this is against Islam – both are wrong.
"Every election time the Muslim Council of Britain and scores of mosques and imams come out in large numbers urging people to vote for the good of our country and as a civic duty we as Muslims must fulfill."
Manor Park Muslims community was disturbed by lamp posts that claim voting is shirk or blasphemes.
"Warning voting for man-made law is shirk associating with Allah," read the black and orange stickers.
For many of Manor Park Muslims, the extremist stickers are "intimidating" and threaten to put their community off voting.
"I was on my way to see the marathon and on every lamp post there were these bright orange stickers," Laura Hakes, 35, of Manor Park, said.
"We're a very mixed community here and I don't want anyone from that community to feel they can't vote. It felt a bit aggressive seeing it on every lamp post."
Condemning the anti-voting posts, the Forest Gate branch of Minhaj-ul-Qur'an, a global anti-terror movement, said the act copies the "evil" of the so-called Islamic State (ISIL).
"One of the places where British and Islamic values coincide is democracy," said spokesman Shahid Mursaleen. "It's part of Islam to be democratic.
"They've got this from IS who don't believe in the election. The evil IS are sucking up young Muslims in this country." Mursaleen went on saying: "People should go to vote," he said. "They should go and vote for whoever they believe will serve their community better."
Luton Too
Similar lamp posts were found in the Bedfordshire town of Luton where stickers claimed that voting is "anti-Islamic". The posts have drawn Muslims' ire too.
"It's propaganda. People just don't want us to vote and express our right," Dawood Masood, Head of Administration at the Al-Hira Educational and Cultural Centre, said.
"People are manipulating stuff and taking things out of context to make their own belief."
The anti-voting stickers in Newham and Bedfordshire are not the first to dissuade Muslims against voting in the upcoming election.
Earlier this month, Flyers bearing "democracy violates the right of Allah" were put up on lampposts and bus stops in Cardiff's Grangetown, an area with a significant Muslim population.
The flyers have been vehemently rejected by the country's Muslims as "misguided", seeing them an attempt to mislead the peaceful religious minority.
With the upcoming political elections in the UK, a new initiative, the Muslim Manifesto, was launched at the House of Lords on February 23rd.
The Muslim Manifesto is a call-to-action and a set of policy recommendations targeting all Muslim and non-Muslim British politicians in local councils and parliament.
Britain is home to a sizable Muslim minority of nearly 2 million.
A Financial Times opinion poll showed that Britain is the most suspicious nation about Muslims, estimated to number 2.8 million.
A poll of the Evening Standard found that a sizable section of London residents harbor negative opinions about Muslims. (T/P006/R03)
Mi'raj Islamic News Agency (MINA)