TURKEY READY TO FORM BUFFER ZONE IN NORTHERN SYRIA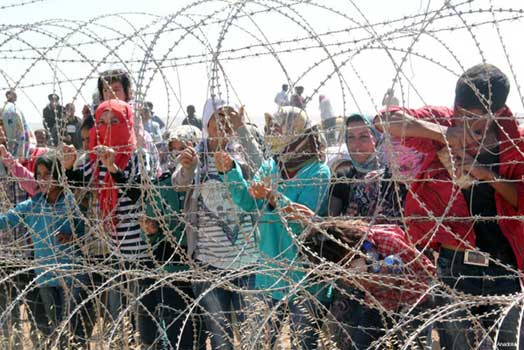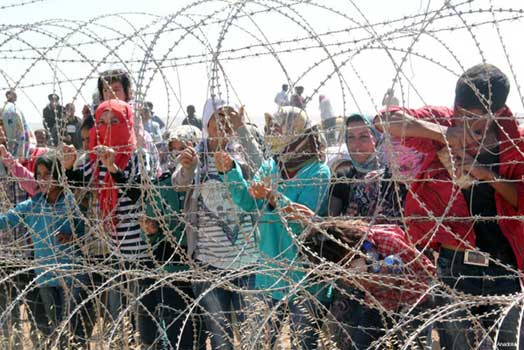 Ankara, 27 Dzulqa'dah 1435/22 September 2014 (MINA) – The Turkish army is preparing to create a buffer zone in northern Syria to receive the refugees who fled the ISIS advances, which has now controlled 60 Kurdish villages and are fighting to seize the Kurdish-majority Kubani town, Hurriyet Daily News reported.
The newspaper quoted unnamed sources as saying that President Recep Tayyip Erdogan has issued a decision Thursday to prepare for the establishment of a buffer zone against ISIS.
Meanwhile, the army's chief of staff has embarked on a plan to form a buffer zone, following Erdogan's decision, and is awaiting a UN decision to start the implementation of the plan, Middle East Monitor (MEMO) quoted by Mi'raj Islamic News Agency (MINA) as reporting, Monday.
The buffer zone is expected to be high on the agenda of the UN General Assembly meeting scheduled for September 22.
The number of Kurdish refugees in Turkey has surpassed 60,000 since the opening of borders last Friday, deputy prime minister Noman Qutulmush said, adding that this number is "a source of pride" for his country, "because even the richest countries in the world would not be able to accommodate the same number of refugees in one day."
A Kurdistan Workers Party (PKK) leader, Murat Karayilan, has threatened Turkey to suspend peace negotiations with the intelligence agency if it forms a buffer zone inside Syria.
Media reports confirmed by the Turkish army said that the PKK has escalated its moves in eastern and southeastern regions in Turkey and formed parallel security and judicial entities.
For his part, the Turkish army's chief of staff, Necdet Ozal, said in a recent TV interview that "the armed forces will immediately intervene if the PKK embarks on any measures aimed at dividing the Turkish state."
Violent groups allied with PKK have burnt down at least 23 schools in eastern and southeastern Turkey by throwing molotov cocktails at them, which led to the suspension of the academic term there. (T/P002/P3)
 Mi'raj Islamic News Agency (MINA)