Trump Slams Hillary Clinton for Not Saying "Radical Islam" during Acceptance Speech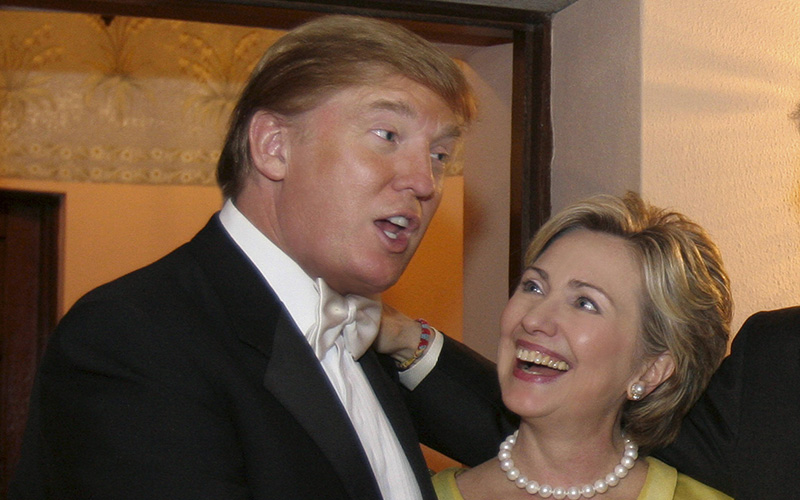 Washinton, 5 Syawwal 1437/30 July 016 (MINA) – Republican presidential nominee Donald Trump slammed rival Hillary Clinton after she accepted her nomination at the Democratic National Convention, reproaching her for not uttering the words "radical Islam" during her speech, foxnews.com reported.
"Our way of life is under threat by Radical Islam and Hillary Clinton cannot even bring herself to say the words," Trump said in one of several tweets he fired off during his opponent's address in Philadelphia on Thursday night.
"Radical Islam" is an expression that Trump frequently uses but which Democratic leaders avoid because they say it unfairly implicates an entire religious group in the crimes of extremist elements such as Islamic State, which is commonly referred to as ISIS.
The New York real-estate magnate also tweeted that "Hillary's wars in the Middle East have unleashed destruction, terrorism and ISIS across the world," adding that "corruption and devastation follows (sic) her wherever she goes."
In her speech Thursday night at the Wells Fargo Center, Clinton blasted Trump for stating that he knows more than American generals about the Islamic State.
"Donald Trump says, and this is a quote, 'I know more about ISIS than the generals do.' No, Donald, you don't," the candidate said.
Clinton also criticized her opponent for wanting to "divide us from the rest of the world and from each other." (T/R07/R01)
Mi'raj Islamic News Agency (MINA)