TOPLESS FEMINISTS STORM MUSLIM CONFERENCE IN PARIS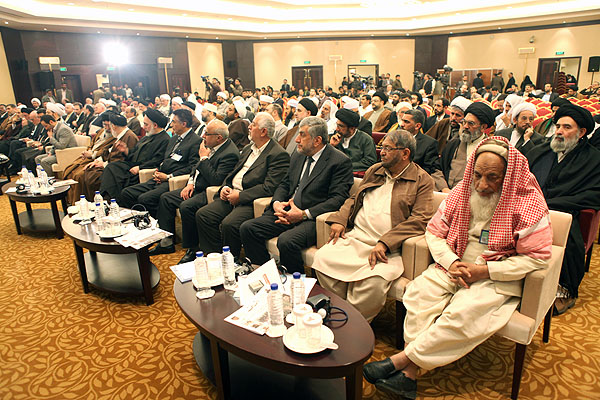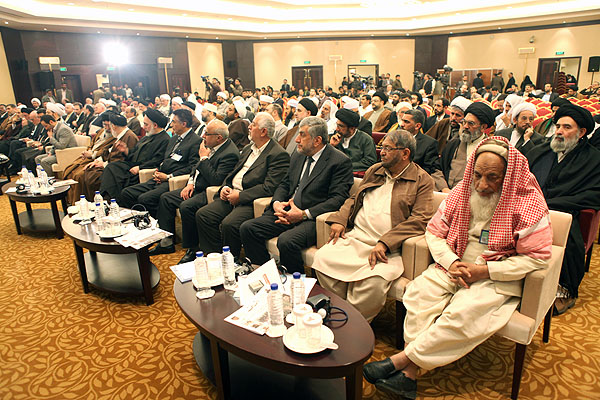 Paris, 1 Dzulhijjah 1436/14 September 2015 (MINA) – Two topless feminists jumped on stage at of a Muslim conference, disrupting a speech of two imams in Pontoise, located in the north west of Paris on Saturday (12/9).
The two unnamed women, aged 25 and 31, stormed the stage on Saturday around 8:30 pm, during the Muslim Salon, a few minutes before the closure of the conference, Morocco World News quoted by Mi'raj Islamic News Agency (MINA) as reporting.
A video footage of the incident was posted on YouTube, showing them half-naked while grabbing the microphones and punching in the air as the two imams retreat to the back of the stage.
The activists shouted out some of their slogans in both Arabic and French, before being kicked and dragged off by security guards.
The two feminists had messages written in black on their chests in French, with one translating as, "Nobody makes me submit." The second message says, "I 'm my own prophet."
The identity of the two activists hadn't been revealed yet. Meanwhile, Femen spokesperson in Paris, Inna Shevchenko said that the activists were of Algerian and Tunisian origins.
Inna Shevchenko also noted that the two imams were addressing in their lecture the issue of wether men are allowed to beat their wives or not, according to Islam's teachings.
She went on to add that over fifteen men among the attendees jumped on the stage, aiming kicks at the activists, but security guards were faster and dragged them off the stage, avoiding any violent ending of the protest.
The activists were arrested later by police and are now in custody at a local police station. (T/P006/R04)
Mi'raj Islamic News Agency (MINA)