The 5th Indonesia International Leadership Camp Slated to Begin on December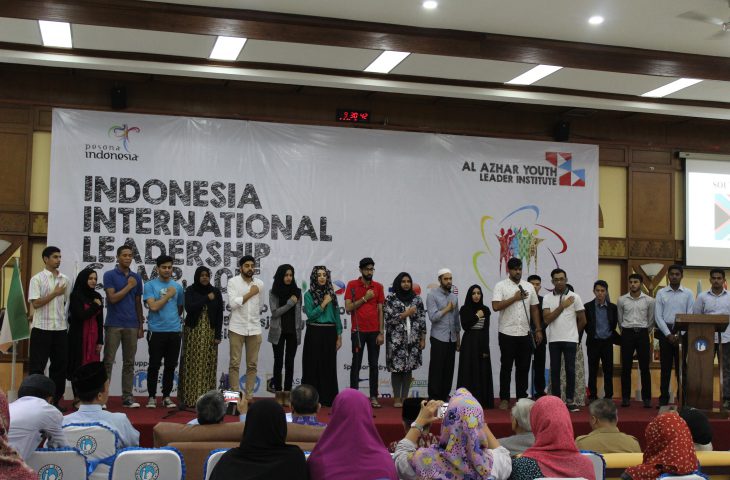 Jakarta, 20 Muharram 1438/21 October 2016 (MINA) – The Al Azhar Youth Leader Institute (AYLI) will again contribute in preparing future leaders with an international outlook by holding the International Leadership Camp (IILC) scheduled for December 7 to 20, 2016.
IILC which is leadership training will be participated in by youths from within and outside the country for two weeks. This activity has already been held 4 times with participants coming from South Africa, India, Uganda, Thailand, Nigeria, Oman, Sri Lanka, Malaysia, the Philippines, Myanmar, and Indonesia.
This year's event will be putting an emphasis on knowledge and skills in shaping youths to become future leaders with way of thinking based on al-Quran and Sunnah.
The Chairman of the Organizing Committee Muhammad Rizky Affan said participants would  obtain training materials in the form of aspects of leadership, communication, management, strategic, and others during the program.
While attending the training the participants will conduct these activities atthe Al-Azhar Grand Mosque compound and other places in Bandung and Bogor, West Java," he told Mi'raj Islamic News Agency (MINA), Friday (21/10).
He added that the participants would not only obtain that material because they will have the opportunity to visit museums and cultural venues in Jakarta and Bandung to know more about the history and cultural diversity of Indonesia, such as the National Monument, the Beautiful Indonesia in Miniature Park (TMII), Setu Babakan Betawi Cultural Studio, Museum of Asia-Africa Conference, and  Mang Ujo Angklung Studio.
"In addition, they will also practice physical strength by attending morning workout and pencak silat or Indonesian-style martial arts. They will learn Indonesia language as well, during which in the previous IILC, they seemed to be so enthusiastic about taking this class," said Affan.
In the daily activities during the program, the participants will perform the fardu prayers in a timely manner. After the prayers, they will recite al-Qur'an together in a circle formation.
IILC 2016 closing ceremony will be held at Galeri Indonesia Kaya, Grand Indonesia and will also be attended by Minister of Youth and Sports Imam Nahrawi, Chairman of YPI Al Azhar, and the Rector of the University of Al Azhar Indonesia.(L/R04/R07)
Mi'raj Islamic News Agency (MINA)