Tax Amnesty Target in 1 st Phase Reaches 90.1 Pct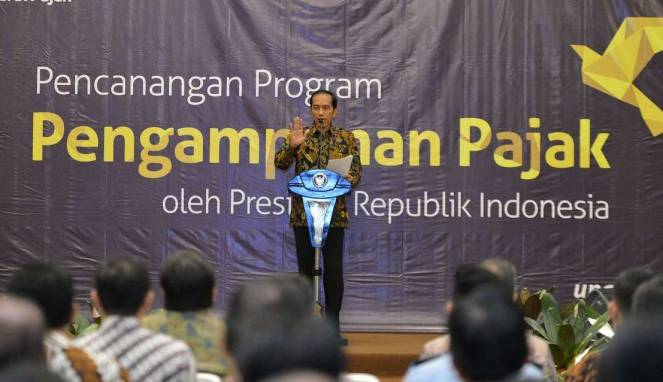 Jakarta, 30 Dhulhijjah 1437/1 October 2016 (MINA) – The Indonesian government stated that tax amnesty program on the first phase which ended on 30 September had been successful, with the percentage reaching 90.1 percent.
"The total of asset declarations in the program's first phase was also a success. Asset declarations totaled IDR 3,603.6 trillion (approx. USD $277 billion), or 90.1 percent of the government's target (IDR 4,000 trillion). The government collected IDR 97.2 trillion (approx. USD $7.5 billion) in additional tax revenue, or 58.9 percent of the nine-month program's full target (IDR 165 trillion)," Indonesia Investments said in a statement  on Saturday.
The success is supported by a group of heavyweight Indonesian businessmen – including Anthoni Salim (Indofood Group) and James Riady (Lippo Group) – who reported their assets and set a good example for others to follow.
Most of these asset declarations (roughly IDR 2,517.6 trillion) involve onshore assets, the remainder being offshore assets (mostly stored in the so-called tax havens).
However, the repatriation of offshore funds only reached IDR 136.5 trillion (approx. USD $10.5 billion), or 13.6 percent of the full target (IDR 1,000 trillion), at the end of the first phase. This is somewhat disappointing but makes sense considering that taxpayers prefer to enjoy the more attractive tax rates overseas.
Moreover, the government set the requirement that repatriated funds need to remain in Indonesia for at least three years in specific investment instruments. For many taxpayers this is an unattractive option.
Asset declarations, tax payments and asset repatriations are expected to decline in the second and third phases of the government's tax amnesty program because tax tariffs are raised.
More than 38,000 Indonesian tax officers are taking part in the amnesty program since its launch in July 2016, with tax offices open seven days a week, serving more than 340,000 taxpayers.
Yustinus Prastowo, member of local policy think-tank Center for Indonesia Taxation Analysis (CITA), commented that the government's amnesty program constitutes a great achievement as it has already become the world's most successful tax amnesty program ever. (T /R03/R07)
Mi'raj Islamic News Agency (MINA)