SYARIAH BUKOPIN TO GET CAPITAL INJECTION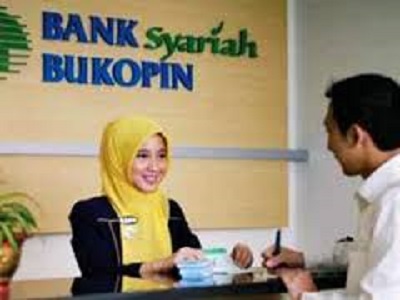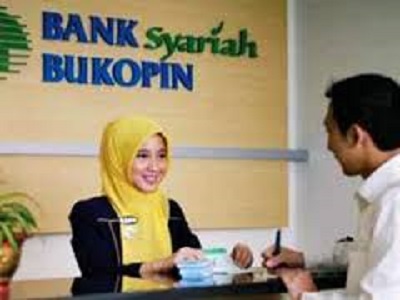 Jakarta,  1 Dhulqa'idah 1435/27  August 2014 (MINA) – PT Bank Syariah Bukopin, a subsidiary of publicly listed lender Bank Bukopin, is set to get a capital injection this year that would help fund financing and pave the way for the sharia lender to be able to do more banking activities, including to manage haj funds.
Syariah Bukopin's shareholders agreed on Tuesday to inject Rp 100 billion (US$6.45 million) in capital, which would boost the bank's capital adequacy ratio (CAR) to 16.7 percent, from 10.74 percent at the end of June this year, president director Riyanto said.
"Our CAR will be above average in the sharia banking industry, while the amount of our total capital, including Tier 1 and Tier 2, will reach Rp 750 billion," he said at a press conference after an extraordinary general shareholders meeting (RUPSLB), adding that paid-up capital would also increase to Rp 650 billion from Rp 550 billion, the Jakarta Post quoted by Mi'raj Islamic News Agency (MINA) as reporting.
That could pave the way for Syariah Bukopin to boost its total capital to at least Rp 1 trillion in the next two or three years as the lender aims to reach the BUKU 2 category.
Banks categorized as BUKU 2 have core capital of more than Rp 1 trillion and can handle more financial transactions compared to those in BUKU 1, under which Syariah Bukopin is currently categorized.
More capital will also provide Syariah Bukopin with the capability to grow its financing by around 20 to 30 percent this year, to between Rp 4 trillion and Rp 4.2 trillion by year-end compared with last year.
The lender booked 17.97 percent financing growth in the first half of this year to Rp 3.46 trillion from last year, of which 80 percent, or Rp 2.9 trillion, was channeled to the micro-, small- and medium-enterprises sector. The rest was channeled to various sectors including oil and gas.
Syariah Bukopin currently has 25 branches and sub-branches as well as 77 sharia micro outlets in various regions across the country, with assets amounting to Rp 4.64 trillion as per the end of June.
It is looking to diversify products and reach out to more customers, especially haj pilgrims. The Religious Affairs Ministry has decided that haj funds should be managed by sharia banks, but Syariah Bukopin's initial proposal has been rejected by the Financial Services Authority (OJK) because of low capital adequacy.
"We hope that the capital injection will be sufficient for our proposal, because managing the haj fund is one of the strategic ways for us to develop our business," Riyanto said, citing its big potential for the bank.
Islamic organization Muhammadiyah, as one of the bank's shareholders, would potentially be able to help in the haj fund management business, he added.
Syariah Bukopin had Rp 3.37 trillion in third-party funds as of June this year, up 5.23 percent from Rp 3.2 trillion in the same period last year. Riyanto said the capital injection was also needed to finance improvements in information technology systems and human resources to better serve Syariah Bukopin's customers.(T/P009/P3)
Mi'raj Islamic News Agency (MINA)