Support For Terror Groups Worsening Syria War: Turkey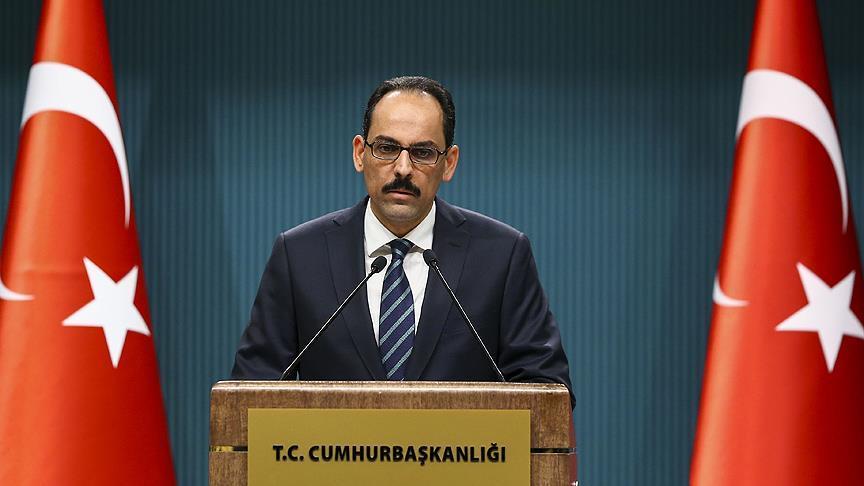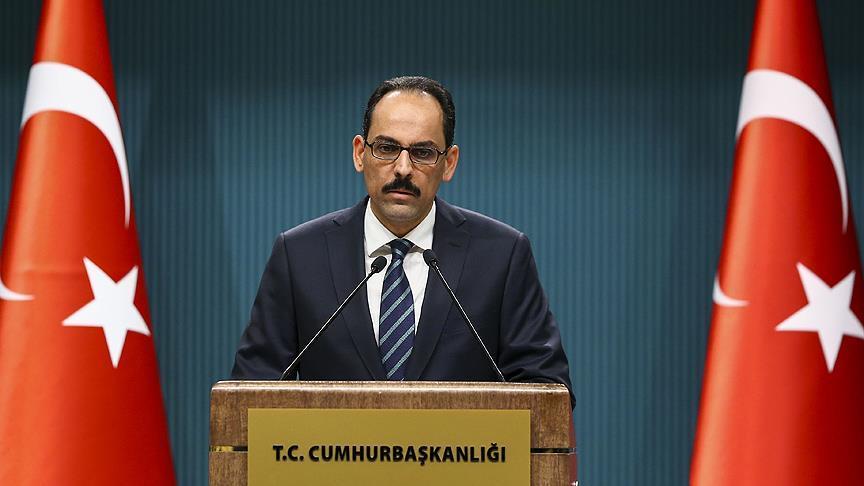 Ankara, 12  Jumadal Awwal 1437/20 February 2016 (MINA) – Turkey's presidential spokesman has said supporting terrorist groups will make the situation in war-torn Syria even worse.
Writing in Turkey's Daily Sabah newspaper Saturday, Ibrahim Kalin said: "Those who are supporting terrorist groups in the name of fighting Daesh are only contributing to an already-worsening situation.", Anadolu Agency quoted by Mi'raj Islamic News Agency (MINA) as reporting.
He also said: "The YPG continues to manipulate the war in Syria to its advantage. In the name of fighting Daesh, it is acting as a client organization to the U.S., Russia and the regime of Syrian leader Bashar al-Assad regime at once."
Kalin also said with the help of Russian air support and U.S. supplies, the YPG had moved into Syrian opposition-controlled areas.
His comments come after a deadly blast in the Turkish capital of Ankara killed 28 people and wounded 81 others on Feb. 17.
"It is now established that the attack was carried out by the YPG. The suicide bomber Salih Necar entered Turkey in 2014 from the Hasakah-Qamishli region under the control of the PYD," wrote Kalin.
"Turkey has rightly reacted to the ongoing U.S. support to YPG," Kalin added.
"The anti-Daesh strategy is thus faced with a conundrum: While the YPG attacks the other opposition groups fighting against Daesh, Daesh remains as powerful and operational as before and the Assad regime gets stronger by the day," Kalin said.
The dynamics of the links between Turkey and the U.S. has placed a strain on the relationship between Ankara and Washington.
The Obama administration has lauded Ankara's efforts in the fight against Daesh. But Turkey has recently pressed the U.S. on its support for the YPG and has even suggested the Americans choose between its NATO ally and a group Ankara considers a terrorist outfit.
"Even if Daesh is defeated, which is unlikely with the current strategy of attacking Daesh and letting the Assad regime get away with its war crimes, the war in Syria will not end because the Assad regime backed by Russia and Iran will continue to fight against the Syrian people.
"This means more carnage, more war crimes and more refugees," wrote Kalin. (T/P010/R07)
Mi'raj Islamic News Agency (MINA)