SREBRENICA GENOCIDE SLAYED HUMAN CONSCIENCE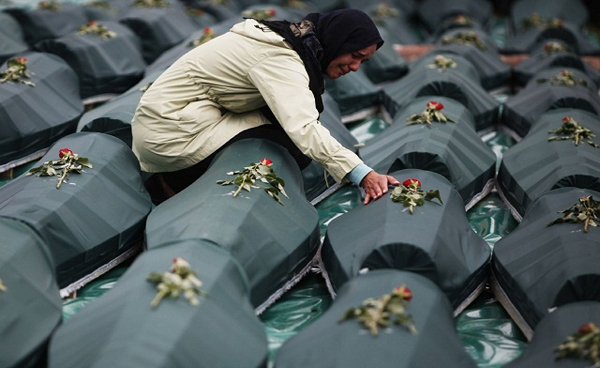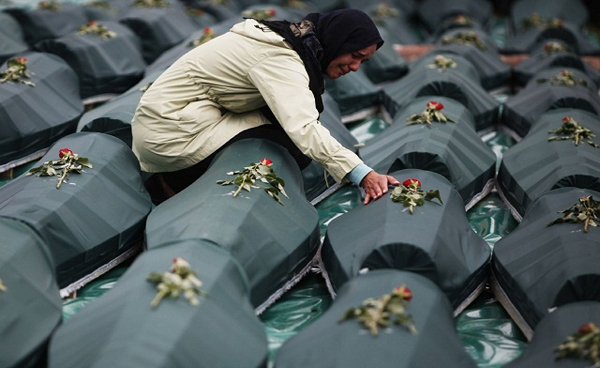 Srebrenica, 24 Ramadan 1436/11 July 2015 (MINA) – Turkish Prime Minister Ahmet Davutoglu has described the 1995 Srebrenica genocide as a murder of human conscience and international law.
"In Srebrenica, it was not only our brothers that were slayed but also human conscience and international law," Davutoglu told a joint press conference with Denis Zvizdic, chairman of Bosnia's Council of Ministers, Friday afternoon in Sarajevo.
Davutoglu is on a two-day visit to Bosnia and Herzegovina during which he is expected to also attend the commemoration ceremony for the victims of the Srebrenica genocide on Saturday, Worldbulletin quoted by Mi'raj Islamic News Agency (MINA) as reporting.
The Turkish premier also offered his condolences to the victims and their families.
He hoped the world had learnt its lessons 20 years after the genocide that left an estimated 8,000 Bosnian Muslim men and boys killed.
He also voiced his continued support for Bosnia's path towards NATO alliance and the EU along with the country's economic reforms.
"Bosnia and Herzegovina has the potential to easily find a place among rising countries of Europe thanks to its inner peace and active management," he added.
He noted that the Turkey-Bosnia trade volume had reached $500 million as of 2015, adding that Turkish companies topped the export list.
Zvizdic expressed his gratitude to Turkey for what it had done for Bosnia and urged Turkey to continue its support for its NATO membership.
Davutoglu is scheduled to attend Saturday's commemoration ceremony of the 20th anniversary of the Srebrenica genocide, which will see the participation of 15 state leaders, including Serbian premier, Croation president and Slovenian president.
Between April 1992 and December 1995, an estimated 100,000 people were killed and 2.2 million were displaced in a war that introduced the phrase "ethnic cleansing". Up to 50,000 women, mostly Bosniak, were raped.
The war was sparked by the break-up of Yugoslavia that led Bosnia to declare its independence in February 1992.
Bosnian capital Sarajevo came under siege from Bosnian Serb militias backed by the Yugoslav People's Army in what became the longest siege in modern history. (T/P011/R03)
Mi'raj Islamic News Agency (MINA)