Saudi Arabia Launches Electronic Visa System in Indonesia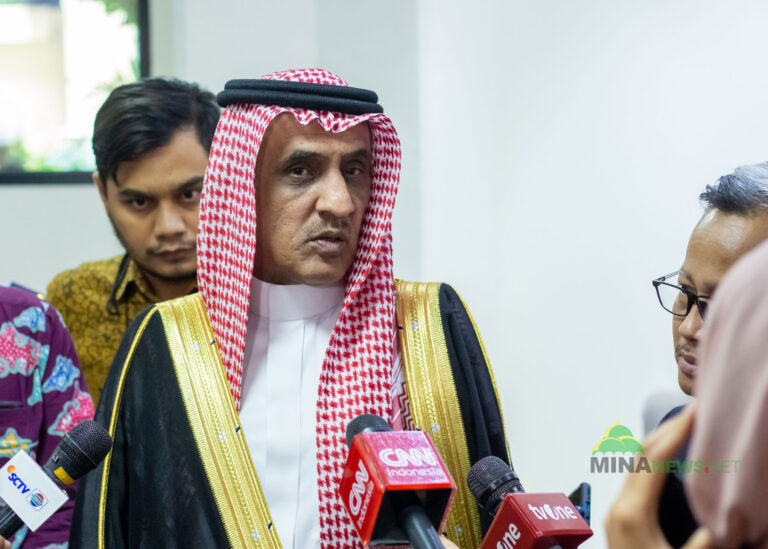 Saudi Arabian Ambassador to Indonesia Faisal Abdullah H. Amodi. (Photo: Abdullah/MINA)
Jakarta, MINA – The Kingdom of Saudi Arabia through its embassy to the Republic of Indonesia launched a new visa system program, electronic visa (e-visa), to facilitate and speed up visas for Hajj and Umrah, residence permits and visits to the country for Indonesian citizens.
Saudi Arabian Ambassador to Indonesia Faisal Abdullah H. Amodi explained that the issuance of electronic visas which had started today aims to improve consular services in Saudi Arabia, as well as provide easy facilities for those who wish to take advantage of the program, including Indonesian citizens.
"Starting today, changing the visa sticker to an electronic visa is in accordance with the instructions of the kingdom of Saudi Arabia. This program is also a directive from the Minister of Foreign Affairs of Saudi Arabia Faisal bin Farhan Al Saud and is in line with the Vision of Saudi Arabia 2030," Ambassador Faisal Amodi said during the laying of the Saudi Electronic Visa System at the Saudi Embassy in Jakarta on Thursday.
He said that the advantages of the e-Visa program are that visa applications can be done via email and the issuance time is quite short.
"With a system like this, Alhamdulillah, the authorities can issue around 25,000 Hajj visas per day and this is progress," said Faisal.
Saudi Arabia has launched the e-Visa program in several countries and this year the program will be launched in seven countries, namely the United Arab Emirates, India, Egypt, Jordan, Tunisia, the Philippines, including India.
Faisal added, the implementation of the e-Visa program in Indonesia reflects the attention and also the commitment of the Kingdom of Saudi Arabia to continue to enhance cooperation between the two countries. (T/RE1)
Mi'raj News Agency (MINA)