Trump Set to Ban People from Syria and Six Other 'Dangerous" Muslim Countries from Entering US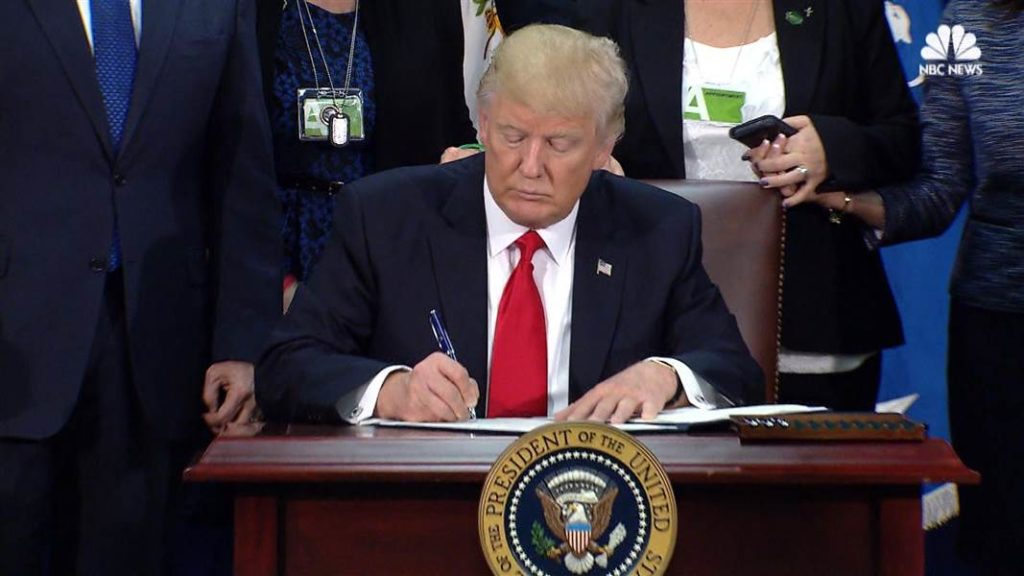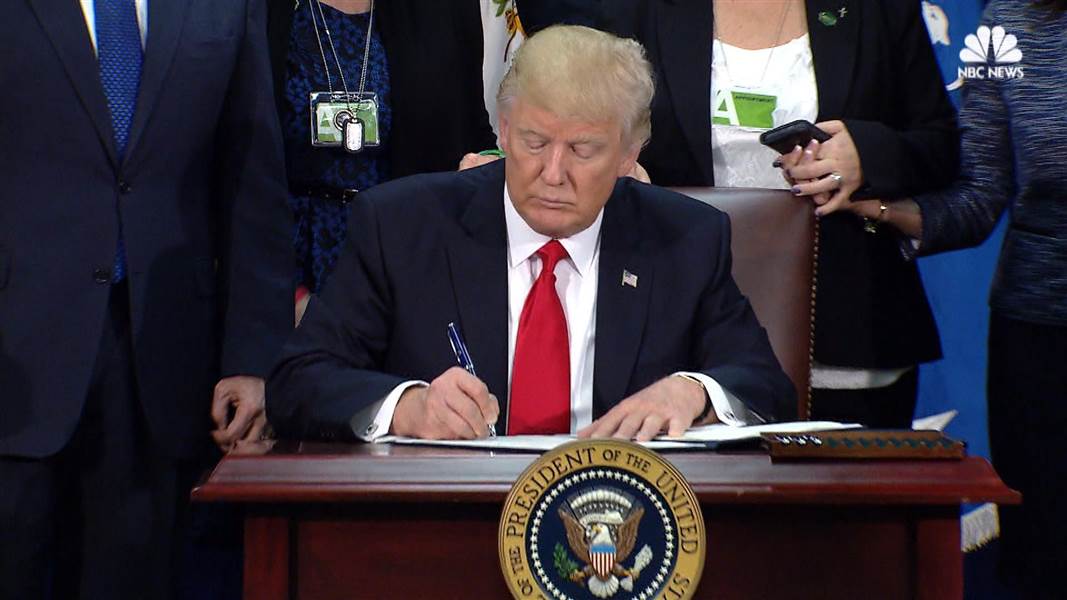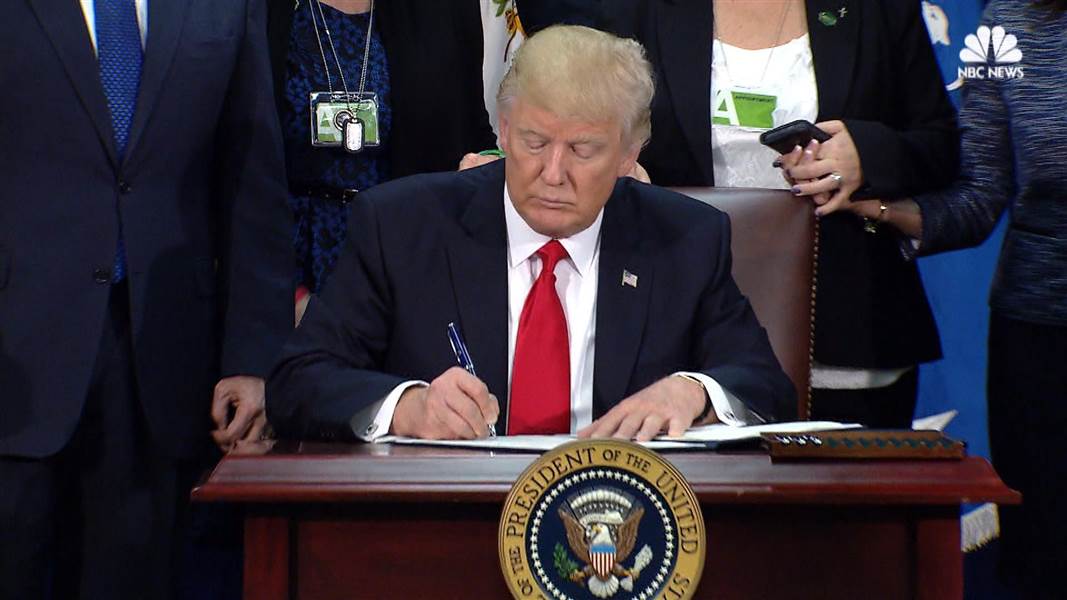 President Donald Trump is expected to sign several executive orders this week to jumpstart construction of a border fence and to restrict immigration from Syria and six other countries.

Washington, 27 Rabiul Akhir 1438/26 January 2017 (MINA) – Trump's next executive order would ban anyone from certain Muslim countries from entering the U.S.
President Trump is set to institute a 120-day suspension of all refugee admissions to the United States, indefinitely ban Syrian refugees, and block all citizens from Somalia, Iraq, Iran, Libya, Sudan, and Yemen from entering the country for 30 days, VICE news repoted.
The executive order, expected Thursday, would partially deliver on one of Trump's most controversial campaign suggestions for a "Muslim ban" on immigrants and visitors to the U.S. and just skirts constitutional protections by focusing on countries of origin rather than religious affiliation.
A draft of the executive order obtained by VICE News devotes a lengthy portion to Syrian refugees specifically.
The draft order grounds its reasoning in a need to "protect Americans" from terrorism and those who "bear hostile attitudes" toward the U.S. Yet many other countries riddled by terrorism, most notably Afghanistan, Pakistan, and Nigeria, don't appear on the banned list.
The executive order is the culmination of Trump's year-long attack on the the U.S. refugee resettlement program, which accepted 85,000 people last year, 12,000 of them from Syria. Throughout his campaign, Trump repeatedly questioned the motives of Syrian refugees, describing them as "pouring" into the country and likening them to snakes and a Trojan horse.
He also accused Syrian refugees of aligning with the Islamic State and promised to send back those who are already here, while regularly calling for "extreme vetting" of asylum-seekers from countries "compromised by terrorism."
The draft order also calls for a more extreme vetting process, but offers little detail on how Trump would add to the already extensive measures put in place following the State Department's review of refugee vetting procedures after 9/11.
The current screening process requires asylum-seekers to undergo a series of background checks that normally take 18 to 24 months, running their fingerprints against multiple databases from the United Nations and no fewer than five American agencies. (T/RS05/RS01)
Mi'raj Islamic News Agency (MINA)