QATAR CALLS ON ISRAEL TO STOP 'ILLEGAL ACTS' AGAINST AL-AQSA MOSQUE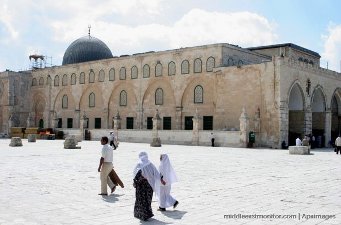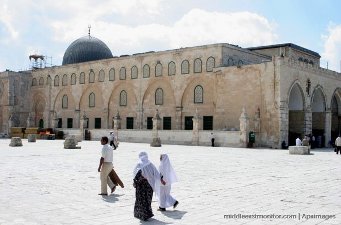 Doha, 16 Shawwal 1436/1 August 2015 (MINA) – Qatar has condemned the actions of Israeli police and settlers regarding Al-Aqsa Mosque and has called on Israel to stop its "illegal acts" against the third holiest place for Muslims on earth, Anadolu agency reported.
A statement issue by the Qatari foreign ministry said that: "The state of Qatar strongly condemns the continuous and hostile practices carried out by Israel in Jerusalem."
Qatar, according to the statement, considered attacks against Al-Aqsa Mosque carried out by Israeli settlers as "an incitement of Muslims' feelings". Middle East Monitor (Memo) quoted by Mi'raj Islamic News Agency (MINA).
The statement stressed that the "continuous Israeli violations against holy places" will only increase anger in the region.
On Sunday, Palestinian worshipers at Al-Aqsa Mosque faced a fierce attack carried out by Israeli settlers escorted by Israeli police and military. The attack resulted in dozens of wounded among the worshipers.
The Director of Al-Aqsa Mosque Omar Al-Kiswani previously told Anadolu that Israel's Agriculture Minister, Uri Ariel, and around 120 settlers broke into Al-Aqsa Mosque on the anniversary of the destruction of the Temple Mount. (T/P002/R03)
Mi'raj Islamic News Agency (MINA)