POLLS: HAMAS' POPULARITY INCREASED, FATAH'S DECREASED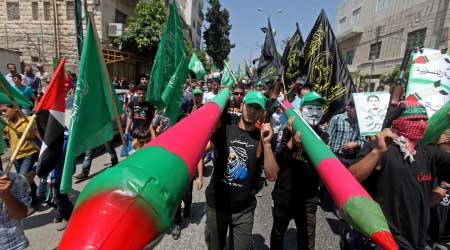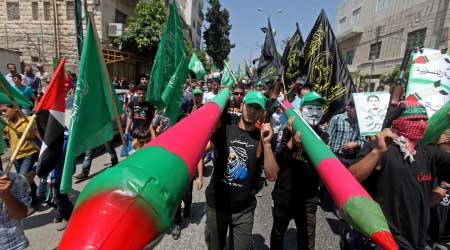 Occupied West Bank,  9 Dzulhijjah 1435/3 October 2014 (MINA) – Polls conducted by An-Najah National University indicate that the Palestinian people support the Palestinian resistance, while the popularity of Fatah and the PA President Mahmoud Abbas receded.
The polls results that were released recently idicated 76.3% of the Palestinians demanded the Palestinian resistance to fire rockets into Israel, since the Israeli government was not committed to the stipulations of the ceasefire.
82.9% of the sample held Israel responsible for the out-breaking of the last war on the Gaza Strip. 6.5% held Hamas responsible, however. 72.8% of the sample believes that there will be a military confrontation with Israel in the nearest future, Alresalah.ps quoted by Mi'raj Islamic News Agency (MINA) as reporting, Friday.
91.2% thinks that Israel mostly targeted civilians in the past round of violence, while 4.3% believes that Hamas targeted civilians.
87.9% said that the Palestinians factions were unified. And 57.5% anticipated that a third Palestinian intifada will happen in the West Bank.
82.5% confirmed that they will be voting in the presidential elections, 27% of whom said that they will vote for Hamas runner, while 25.6% said that they will vote for Fatah runner.
26% expected that Fatah will win the Legislative Council elections, while 39.7% expected that Hamas will win.
83.2% of the sample encouraged the PA to join the international organizations, as 84.6% of supported the PA to join the ICC. (T/P3/R01)
Mi'raj Islamic News Agency (MINA)