Palestinians Demand Israel Release Corpses of Those Killed by Its Forces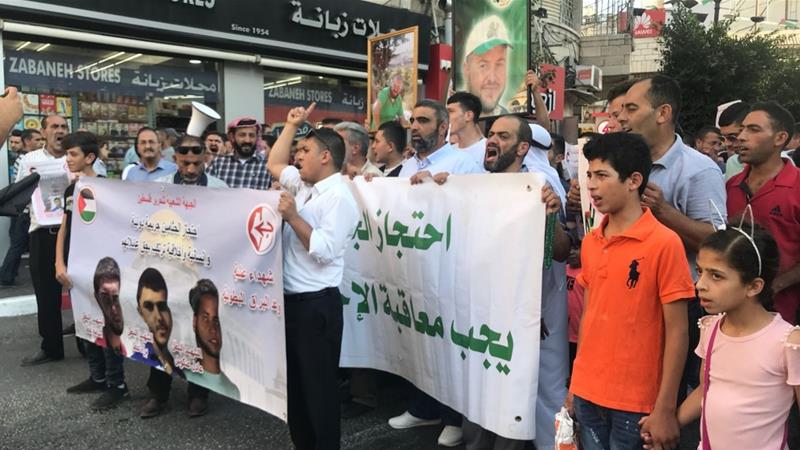 Hebron, MINA — Dozens of Palestinians took part on Saturday in a demonstration in the southern West Bank city of Hebron demanding that Israel releases corpses of dozens of Palestinians killed by its forces and which it has been holding for years, WAFA reported.
Israel on Friday released the body of Mohammad Elayyan, 26, from Qalandia refugee camp north of Jerusalem, after holding it for 53 days. Israeli forces shot him dead in Jerusalem on September 18 after he allegedly stabbed Israelis.
Since 2016, Israel has been withholding the bodies of 33 slain Palestinians in morgues. In addition, about 260 Palestinians killed since the 1967 occupation are buried in what is known as numbered cemeteries in the north of Israel.
There is no precise information about the numbered cemeteries or their locations where the graves are marked by numbers only. However, in 2003, the Israeli military confirmed the existence of at least two: Amiad cemetery close to Safed and Jisr Adam cemetery in the Jordan Valley. It did not deny that others exist.
According to Palestinians, Israeli authorities withhold the bodies of slain Palestinians as a punishment for their families by preventing their burial in a proper manner and to use them as a bargaining chip in possible future prisoners exchange deals.         (T//RS5/RS1)
Mi'raj Islamic News Agency (MINA)