PALESTINIAN ACITIVISTS DIG HOLE IN ISRAELI APARTHEID WALL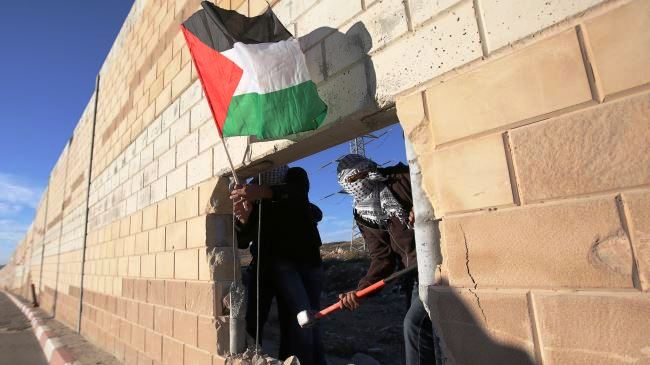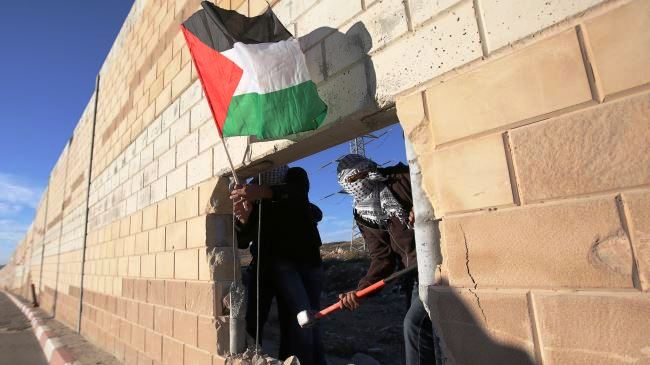 Jerusalem (Occupied West Bank), 16 Muharram 1436/9 November 2014 (MINA) – Palestinian activists have blasted a hole in the Israeli apartheid barrier in the occupied West Bank to mark the 25th anniversary of the fall of the Berlin Wall.
"No matter how high walls are built, they will fall. Just as the Berlin Wall fell, the wall in Palestine will fall, along with the occupation," the activists said in a Saturday statement, Press TV quoted by Mi'raj Islamic News Agency (MINA) as reporting, Sunday.
The activists dug in the hole in a part of the separation wall near the Palestinian village of Bir Nabala, north of al-Quds (Jerusalem). They also called on Palestinians to take part in the "last Intifada (uprising) and the fateful release of Palestine."
The Berlin Wall, which was built in August 1961 and fell on November 9, 1989, completely separated West Berlin from surrounding East Germany.
In 2000, The Israeli regime built walls along the southern al-Quds neighborhood of Gilo. The walls have also been constructed along parts of the Gaza border to prevent Palestinians from entering the occupied lands.
Israel began constructing the barrier in 2002 when the Palestinians launched their second uprising. Eighty-five percent of the apartheid wall would be inside the West Bank. Upon completion, the barrier's total length will be approximately 700 kilometres.
In a non-binding decision in 2004, the International Court of Justice (ICJ) underscored the illegality of parts of the barrier built inside the West Bank. However, Israel has refused to tear it down. (T/P3/R01)
Mi'raj Islamic News Agency (MINA)