Palestine's Marwan Barghouti: Politics to Hunger Strike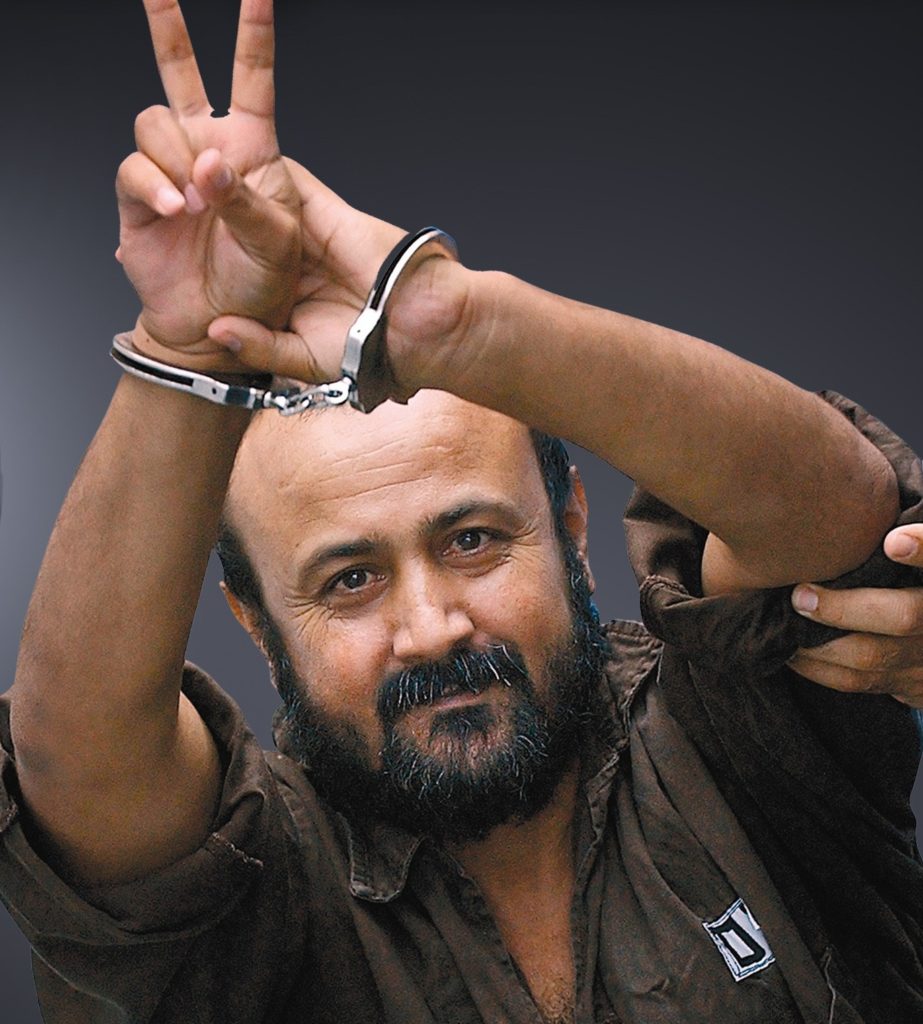 Barghouti is viewed with considerable respect in Palestinian circles for his struggle against Israel's decades-long occupation and for his relatively moderate discourse when it comes to internal Palestinian affairs.
Ramallah, Palestine, 25 Rajab 1438/22 April 2017 (MINA) – Jailed Palestinian politician Marwan Barghouti is currently leading a hunger strike inside Israeli prisons to demand better conditions for Palestinian prisoners.
In an article published this week in the New York Times, Barghouti — a prominent member of Palestinian movement Fatah — explained that the strike was the only means of pressing for the rights of jailed Palestinians.
Barghouti's article rattled Israeli Prime Minister Benjamin Netanyahu, who on Tuesday described the Palestinian leader as "a terrorist".
The New York Times later changed its description of Barghouti, pointing out that he was convicted of murder by an Israeli court in 2004.
The Israeli authorities have since placed Barghouti — along with other leaders of the hunger strike — in solitary confinement.
The open-ended hunger strike was launched on Monday to coincide with Palestinian Prisoners Day.
The strikers' list of demands includes more frequent prison visits, better medical care and better treatment for female Palestinian prisoners.
Struggle
Barghouti is viewed with considerable respect in Palestinian circles for his ongoing struggle against Israel's decades-long occupation and for his relatively moderate discourse when it comes to internal Palestinian affairs.
Barghouti was born in 1958 in the village of Kobar, located northwest of the West Bank city of Ramallah.
When he was 15 years old, he joined the Fatah movement of late Palestinian leader Yasser Arafat. Three years later, in 1976, he was arrested for the first time by the Israeli authorities.
Following his release in 1983, he enrolled in Ramallah's Bir Zeit University where he headed the student council and graduated with degrees in history and political science.
Barghouti later played a leading role in the first Palestinian Intifada ("uprising") against the Israeli occupation (1987-1994), during which he took part in resistance activities in the West Bank.
Israel arrested him — again — for his role in the uprising and deported him to Jordan, where he stayed seven years.
In 1989, at Fatah's 5th General Conference in Tunis, Barghouti was elected to the movement's influential Revolutionary Council, becoming its youngest-ever member.
In 1994, Barghouti returned to the West Bank following the signing of the Oslo peace agreement between Israel and the Fatah-led Palestine Liberation Organization (PLO).
Two weeks after his return, at a meeting of the Fatah leadership, Barghouti was unanimously elected to lead the movement in the West Bank, which — despite the peace deal — remained under Israeli occupation.
Two years later, he was elected to the Palestinian Legislative Council (parliament), which was established in the wake of the Oslo peace process.
Barghouti also played a prominent role in the Second Palestinian Intifada (also known as the "Al-Aqsa Intifada"), which erupted in 2000 after Israeli politician Ariel Sharon — accompanied by scores of police — forced his way into Jerusalem's Al-Aqsa Mosque compound.
When he was rearrested by Israeli authorities in 2002, Sharon — serving as Israeli prime minister at the time — said: "I regret Barghouti was arrested alive; I would have preferred to see his ashes in a jar."
According to people close to Barghouti, the Fatah leader has been the target of several failed assassination attempts by Israeli intelligence agencies.
Price of freedom
In May of 2004, the Tel Aviv District Court convicted Barghouti — who had led Fatah's armed wing during the uprising — on five counts of murder.
He was slapped with a whopping five life sentences and an additional 40 years in prison.
Commenting on the stiff prison sentence, Barghouti said at the time: "If the price of my people's freedom is losing my own, I'm willing to pay the price."
Following Arafat's death, Barghouti — despite his incarceration — competed with Mahmoud Abbas for the presidency of the Fatah-led Palestinian Authority.
But he later conceded his candidacy to head Fatah's electoral list in 2006 Palestinian legislative polls.
At the sixth Fatah congress in Bethlehem in 2009, Barghouthi was elected to Fatah's influential Central Committee. He was reelected at the movement's seventh congress, held in Ramallah in late 2016.
In 2010, Barghouti earned a doctorate in political science from the Arab League's Institute of Research and Studies. He then wrote his PhD dissertation while languishing in Israel's Hadarim Prison.
Barghouti wrote and published several books during his incarceration, including "The Promise", "Resisting Arrest" and "A Day in Solitary Confinement".
Given his popularity among Palestinians, the Israeli authorities refused to include him in a 2011 prisoner swap between Israel and Gaza-based Palestinian resistance movement Hamas.    (T?RS5/RS1)
Mi'raj Islamic News Agency (MINA)