PALESTINE PRESENTS INDEPENDENCE DRAFT TO UNSC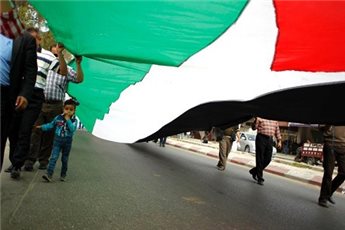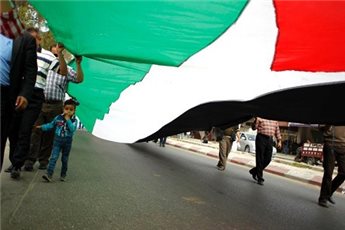 Al-Quds, 8 Rabiul Awwal 1436/30 December 2014 (MINA) – Palestinians have formally presented a resolution to the United Nations Security Council, calling for the recognition of an independent Palestinian state and the termination of the Israeli occupation.
The draft resolution, presented on Monday, underscores among other things the recognition of a sovereign Palestinian state with East al-Quds (Jerusalem) as its capital, an end to the issue of Palestinian prisoners in Israeli jails, and termination of construction of illegal settlements by Tel Aviv regime.
The text of the resolution was submitted to the members of the UNSC by the Jordanian ambassador to the international body, Dina Kawar, Press Tv quoted by Mi'raj Islamic News Agency (MINA).
The draft was backed by Arab ambassadors as well.
"Both our leaderships will be discussing, to find the best way and the best timing to vote on the Security Council resolution," Kawar said.
The Palestinian envoy to the UN, Riyad Mansour, also noted that the vote on the resolution could "realistically" be held on Tuesday.
The draft, which was approved by the Arab League in September, sets 2016 as the date for a full Israeli withdrawal from the Palestinian territories.
The decision to submit the draft resolution to the Security Council was finally made after the Palestinian Authority mobilized international support for the draft.
Palestinian President Mahmoud Abbas has warned that his administration would no longer deal with Israel if his bid failed. However, the resolution is likely to fail because of a possible veto by the United States.
Meanwhile, Israeli Prime Minister Benjamin Netanyahu has called on the Security Council member states to reject the Palestinian proposal, calling the move an attempt to dictate the terms of a peace deal to Israel.
In November 2012, the United Nations General Assembly voted to upgrade Palestine's status at the UN from "non-member observer entity" to "non-member observer state" despite strong opposition from Israel and the US. (T/P011/R03)
Mi'raj Islamic News Agency (MINA)