Palestine Condemns Netanyahu's Visit to Hebron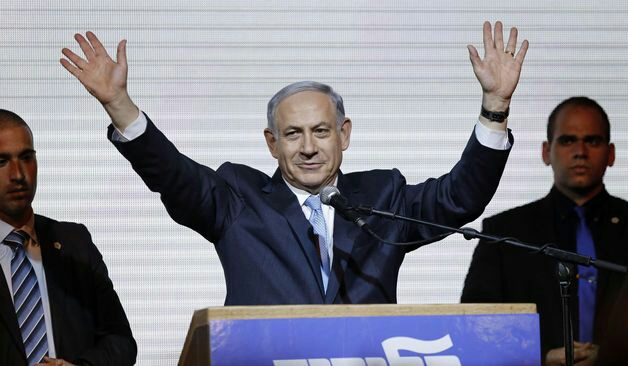 Benjamin Netanyahu (photo: special)
Ramallah, MINA – Palestinian government condemned Israeli Prime Minister Benjamin Netanyahu's visit to the old city of Hebron in West Bank. Netanyahu is considered to have a hidden agenda when visiting the city.
"(Netanyahu's visit to Hebron) was racial and colonial," the Palestinian Foreign Ministry said on Tuesday quoted by the Anadolu Agency website.
According to Palestine, the visit was carried out when Netanyahu tried to get more right-wing votes.
In addition, Palestinians see that Netanyahu has plans to convert Hebron (Al-Khalil), including the Ibrahimi Mosque. By Jews, Ibrahimi Mosque is referred to as the "Cave of Ancestors". Because they believe there are graves of the Prophet Abraham, Isaac, and Jacob.
Netanyahu visited Al-Khalil, including Ibrahimi Mosque on Wednesday to attend the 90th anniversary of the riots that took place in the city, where 60 Jews were killed.
Meanwhile, Hamas, a group of Palestinian Resistance called on the leadership of Palestinian Authority and security forces to carry out its actions, terminate all agreements with Israeli occupation authorities, and support for Palestinian people in their struggle against Israeli occupation.
"Once again, Israeli leaders are preparing to desecrate Ibrahimi Mosque a few days before the election to please Israeli right-wing extremists who are hungry for more violations on the holy sites of Palestine," Hamas wrote.
"Israeli occupation authorities have taken serious action against Hebron in general, and the Old City in particular, to secure the visit of Benjamin Netanyahu," stressed Palestinian resistance movement based in Gaza. (T/Sj/P2)
Mi'raj News Agency (MINA)