PALESTINIAN GOVERNMENT DENOUNCES KILLING OF AL-ATRASH AT ISRAELI CHECKPOINT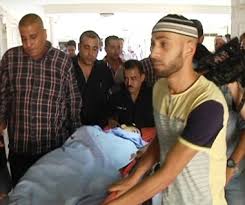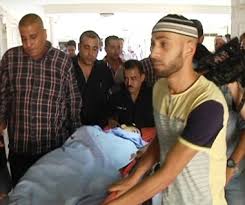 Ramallah, 3 Dzulqa'dah 1436/18 August 2015 (MINA) – The Palestinian government Monday  strongly denounced the Israeli forces' shooting and killing of a Palestinian earlier on Monday at Zata'ara military checkpoint to the south of Nablus.
Earlier Monday, Israeli soldiers shot 26-year-old Mohammed al-Atrash, from Jenin's town of Kufr Ra'i, at Zata'ara military checkpoint to the south of Nablus, and denied medical teams access to him, leaving him to bleed to death, Palestinian News and Info Agency WAFA quoted by Mi'raj Islamic News Agency (MINA) as reporting.
The government, in statement, denounced the far from truth flimsy excuses used by the Israeli side to justify the killing of al-Atrash, stressing that the Israeli occupation is responsible for all crimes committed against the Palestinian people.
The government said that the al-Atrash was heading toward the soldiers simply to ask for water after feeling unwell, when he was shot at by Israeli soldiers.
It called on the international community, particularly the United Nations Security Council, to uphold their legal and ethical responsibilities and provide protection for the Palestinian people against the daily crimes committed against them.
The government further called to oblige Israel to halt its military escalation, which it said, aims to drag the region into a cycle of violence. (T/P006/RO6)
Mi'raj Islamic News Agency (MINA)