Pakistan-Brunei to Expand Business Relations, Including Halal Sector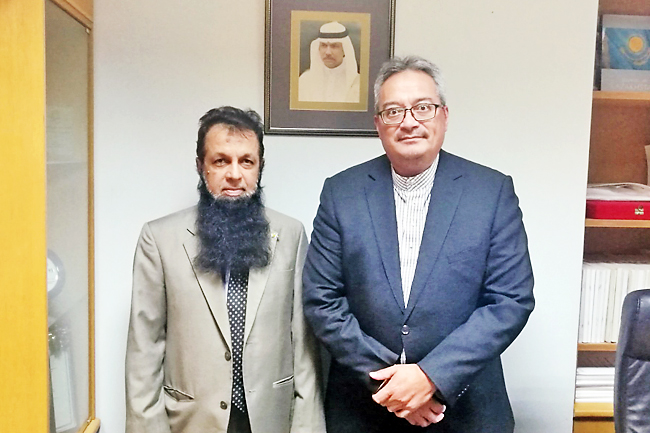 Bandar Seri Begawan, MINA – Executor of Pakistani High Commissioner for Brunei Darussalam, Ahmed Ali Sirohey and Chair of Brunei Darussalam International Chamber of Commerce and Industry (BDICCI) Haji Shazali bin Dato Haji Sulaiman discussed cooperation between Brunei and Pakistan business houses.
As reported by Borneo Bulletin on Sunday, the two sides discussed opportunities for cooperation in halal food, health, education, agricultural products, processed food, textiles, auto parts and shipping sector joint ventures.
High Commissioner as the head of Pakistani representative in the country, suggested that Brunei delegation be able to visit Pakistan in the last quarter of 2019. This would provide an opportunity to find right partner and a mutually beneficial path.
The BDICCI president appreciated proposal and suggested before the Brunei delegation come to Pakistan, a delegation from Pakistan can be invited to the exploratory visit.
He also informed that Pakistan catalog exhibition will be held later this month, to introduce Pakistani products and services to Brunei citizens. (T/Sj/P2)
Mi'raj News Agency (MINA)