PA to Seek General Assembly if US vetoes Security Council resolution on Jerusalem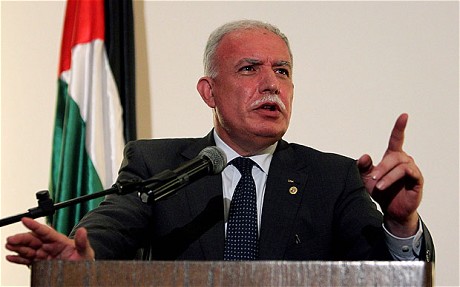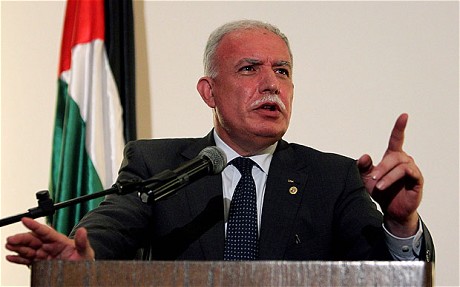 RAMALLAH, December 18, 2017 (WAFA) – Minister of Foreign and Expatriate Affairs Riyad al-Malki said on Monday that in the event the United States vetoes an upcoming draft resolution at the United Nations Security Council (UNSC) against US's recognition of Jerusalem as Israel's capital, the Palestinian Authority will seek action at the UN General Assembly.
The leadership will ask all the member states of the UN General Assembly to vote on the same draft resolution that is to be submitted to the Security Council, as the US will not be able to use the veto at the General Assembly, WAFA reported, citing Malki in a press statement.
He said the General Assembly's vote will come under the name "United for Peace", and that it will have the same effect as that of the Security Council.
"The discussions that took place at the Security Council, as well as the statements and activities that we have seen seen around the globe, confirm that the US has completely isolated itself by its decision," Malki said.
He added, "This has formed an international consensus rejecting the US decision and demanding its abolition, and this is what we will see today through the vote on [our] draft resolution."
Al-Malki said even though some countries attempted to "blackmail" the Palestinian leadership regarding the formula and provisions of the draft resolution to be submitted at UNSC, "[the leadership] still counts on the countries of principle that abide by the standards of international law and the principles of the UN Charter that govern the work of the UNSC."
"This means we will get 14 votes in favor of the Palestinian draft resolution, especially as it comes on the first anniversary of the UNSC resolution 2334."
Earlier, deputy chairman of Fatah movement, Mahmoud al-Aloul, said that the Palestinian leadership will seek action in the UNSC and the International Criminal Court (ICC) in order to annul US President Donald Trump's decision to recognize Jerusalem as Israel's capital. (T/RS5/RS1)
Mi'raj Islamic News Agency (MINA)