ONTARIO MUSLIM YOUTH ADDRESS ISLAMOPHOBIA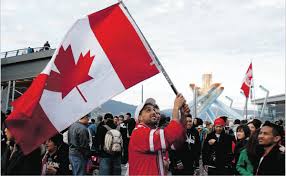 Ontario, 21 Shaban 1436/8 June 2015 (MINA) – Tackling challenges that face Canadian Muslims, a youth-led event was held in Ontario's Mississauga on Saturday, June 6, in a bid to empower the religious minority to find its voice.
"They want Canadians to be afraid of Muslims. They can benefit if Canadians fear Muslims," Hamilton-based lawyer Hussein Hamdani told The Star.
"Because then they can say we are the only party that will protect against the hordes, locusts and animals that are coming and who are already in the land. It's a political strategy," On Islam quoted by Mi'raj Islamic News Agency (MINA) as reporting.
The Muslim lawyer, who has worked with the government since 2005 on anti-terror strategies as part of the Cross-Cultural Roundtable on National Security, believes that the government has been fueling hatred toward Muslims to lure voters.
Hamadi was addressing attendants at the youth-led event titled "I'm Muslim — What is it to you? Addressing today's Islamophobia," that was held at the Mississauga Central Library.
Besides addressing stocked Islamophobia, the event tackled other issues including anti-terror legislation Bill C-51, and Bill S-7, "Zero Tolerance for Barbaric Cultural Practices Act," targeted at so-called "honor killings," which is expected to come into effect later this month.
"There is no science behind this legislation," said panelist Khadijah Kanji, programming coordinator at the Noor Cultural Centre, citing how 17 women in Canada have been victims of honor-based killings, compared with hundreds of aboriginal women who have gone missing or been killed by their intimate partners — about whom Ottawa has refused calls for an inquiry.
"The government has dedicated vast amounts of money to honor-based violence. We are not just victimizing people, but we are hurting our entire societies by wrongfully allocating scarce resources."
Introduced last January, the proposed bill C-51 would give the Canadian Security Intelligence Service, CSIS, the ability to actively disrupt terror plots, expand no-fly list powers and allow police to have greater control in limiting the movement of a suspect.
Critics of the bill say it would greatly expand the powers of CSIS, to the point where it will create a "secret police force" and that it lacks appropriate oversight.
Solutions
For Hamilton residents, the event was a chance to seek solutions for the soaring anti-Muslim sentiment across the country.
"I wanted to hear about solutions for how we can work to combat anti-Muslim feelings and hate in our communities," Hamilton resident Dzenana Zildzic, who attended the event, told The Star.
Panelists urged attendants to get engaged with the political system, take the time to vote, and get involved in the local community.
"We need to get outside our comfort zone and volunteer with other communities and build alliances … so that we don't become easy targets," said Zildzic, summarizing the comments of the panelists. "It's a start."
On his part, Mohammed Hashim, an event organizer with Dawanet, a community organization, highlighted the concerns of the Canadian Muslim community.
"I think there is a (psychological) paralysis. People are just afraid to say anything. Is CSIS going to watch me? Are people going to think I am a jihadi? Are people going to fire me? We are getting a lot of this stuff," said Hashim, who works for Toronto and York Region Labour Council, one of the sponsors of the event.
"The whole point of this event is to send a message back to the community: Let's stand up to the government for exploiting us, and stoking fear.
"Let's stand up against the rhetoric of Islamaphobia," he added.
Earlier this year, an Islamophobia monitoring group has warned that the biased media coverage fosters divisions and racism in the French speaking province of Quebec, especially following Paris attacks that victimized Muslims cross Europe.
The Collectif Québécois Contre l'Islamophobie, has documented more than 123 Islamophobic attacks since Charlie Hebdo attacks earlier this month.
Muslims make around 2.8 percent of Canada's 32.8 million population, and Islam is the number one non-Christian faith in the country.
A recent survey showed that the overwhelming majority of Muslims are proud to be Canadian, and that they are more educated than the general population. (T/P011/R03)
Mi'raj Islamic News Agency (MINA)