OBAMA SUPPORTS TURKEY'S SELF DEFENSE RIGHT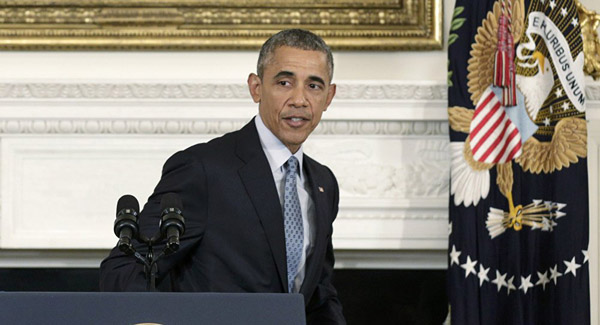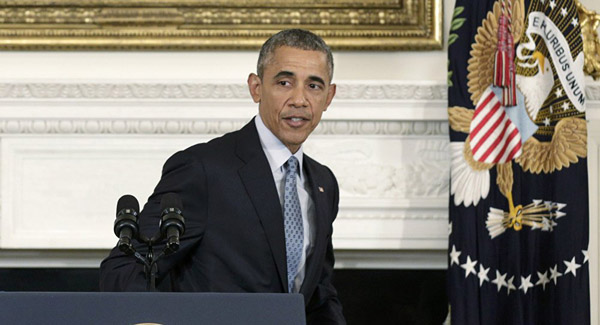 Paris, 20 Safar 1437/2 December 2015 (MINA) – U.S. President Barack Obama called on Russia and Turkey to move beyond a furious row over the downing of a fighter jet and focus on the ISIL group, after meeting his Turkish counterpart in Paris on Tuesday.
Relations between Moscow and Ankara have plummeted in the past week after Turkey downed a Russian fighter jet along the Syrian border, World Bulletin quoted by Mi'raj Islamic News Agency (MINA) as reporting.
Russia has announced economic sanctions and advised its citizens not to visit Turkey.
"I want to be very clear: Turkey is a NATO ally. The U.S. supports Turkish rights to defend itself and its airspace and its territory," Obama told reporters after meeting with President Recep Tayyip Erdogan.
"We all have a common enemy and that is ISIL and I want to make sure we focus on that threat," Obama said.
Erdogan said he was keen to move past the dispute.
"We are always willing to resort to the diplomatic language we want to avoid the tensions," he said.
The United States and its allies are concerned the Turkey-Russia spat could further complicate efforts to reach a diplomatic solution to the crisis in Syria, where Russia and Turkey support opposing sides.
Obama met with Russian President Vladimir Putin on Monday on the sidelines of the climate summit in Paris.
"President Obama expressed his regret for the recent loss of a Russian pilot and crew member," a White House official said after their closed-door meeting.
Hours earlier, Turkey had sent back to Russia the body of a pilot killed when his plane was shot down by the Turkish air force on November 24 for allegedly violating its air space on the Syrian border, reports said.
Putin accused Ankara of seeking to protect ISIL oil exports an important source of funds for the jihadist group.
"We have every reason to think that the decision to shoot down our plane was dictated by the desire to protect the oil supply lines to Turkish territory, right to the ports where it is loaded onto tankers," Putin said during a news conference on the fringes of the climate talks in Paris.
One of the Russian pilots aboard the downed plane was shot dead in Syria after parachuting from the burning aircraft, while the second was found safe and sound. One Russian soldier was killed in a rescue operation. (T/P006/R03)
Mi'raj Islamic News Agency (MINA)