Obama: Fighting Daesh My Top Priority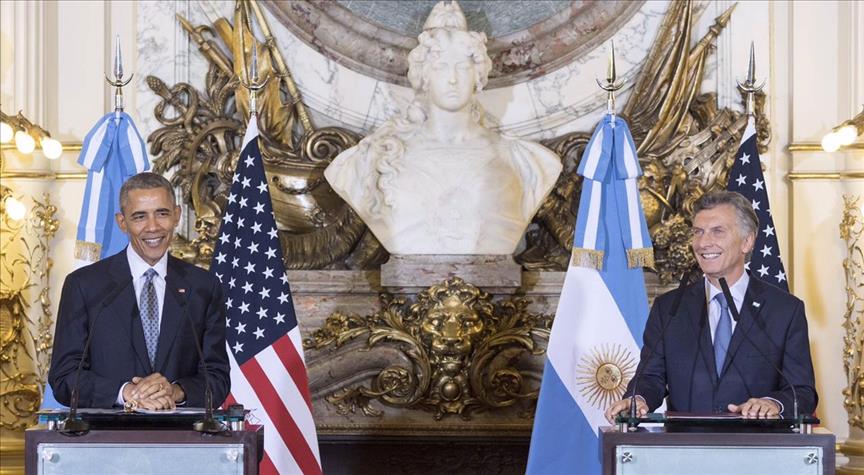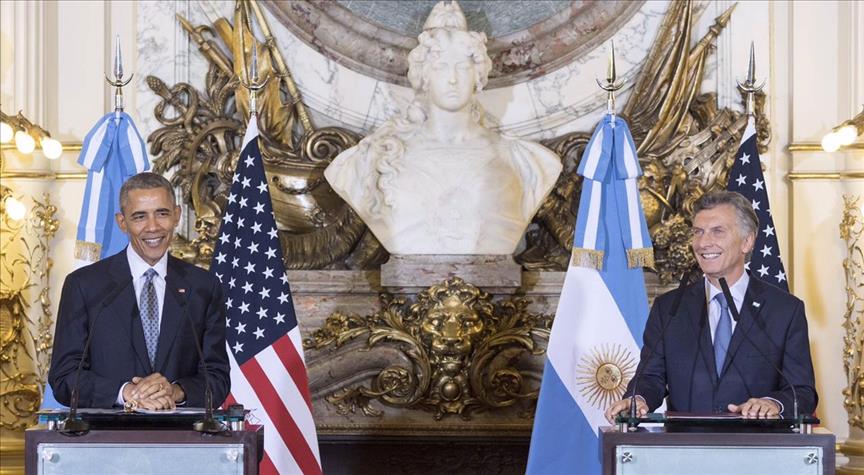 Washington, 15 Jumadil Akhir 1437/ 24 March 2016 (MINA) – Fighting Daesh is President Barack Obama's "number one priority" following deadly attacks in Belgium, he said Wednesday.
"I've got a lot of things on my plate, but my top priority is to defeat ISIL and to eliminate the scourge of this barbaric terrorism that's been taking place around the world," Obama said during a joint press conference in the Argentinian President Mauricio Macri during the start of a two-day visit to the country, Anadolu Agency quoted by Mi'raj Islamic News Agency (MINA) as reporting.
"There's no more important item on my agenda than going after them and defeating them. The issue is, how do we do it in an intelligent way?"
Obama urged the world to unite against these kind of "senseless and vicious" acts, adding his approach to fighting the group has increasingly "evolved".
Over suggestions by Republican presidential candidates to "carpet bomb" Daesh, Obama said it would be "counterproductive" and "would likely be an extraordinary mechanism for ISIL to recruit more".
Obama's comments come one day after separate bombings in Brussels killed 31 people and injured more than 100 others.
The president and first family touched down in Argentina early Wednesday. Coming on the heels of his historic visit to Cuba, Obama's Argentina visit is the first for a U.S. president since 1997.
During his first day, he met with young entrepreneurs at the Usina del Arte Cultural Center and will join recently-elected President Mauricio Macri for dinner.
A visit to the Buenos Aires Metropolitan Cathedral, where Pope Francis once served as archbishop, is also on the agenda.
On Thursday, Obama will tour the south of the country called Bariloche and visit Parque de la Memoria to pay respects to victims of the country's 1976 – 1983 military dictatorship.
The timing of Obama's visit coincides with the 40th anniversary of the U.S.-backed coup that began March 24, 1976, that killed as many as 30,000 victims.
Protests by left-wing political parties are expected during his visit. Following criticisms from U.S. nongovernmental organizations, the Obama administration recently announced that it would declassify documents from U.S. military and intelligence agencies related to the military coup.
The records could be used as evidence in court decisions that judge the crimes from that period.
Obama's visit to the South America is considered the latest in U.S. attempts at reconciliation with Latin America, after the president's visits to Brazil and Chile.
Although Obama is expected to "apologize" for CIA actions in the region decades ago that backed coups, critics argue that the president, like in his similar visits to Latin America, will voice support only for investigations regarding human rights abuses committed during the period.
Before Obama met Macri, the U.S. and Argentina signed bilateral agreements on trade, security and countering organized crime.
"These agreements show that we put a new path in our cooperation, as well as a huge change in our relations," said Argentine Foreign Minister Susana Malcorra. (T/P010/R07)
Mi'raj Islamic News Agency (MINA)