NZ Prime Minister Sends Message Empowering Muslim Women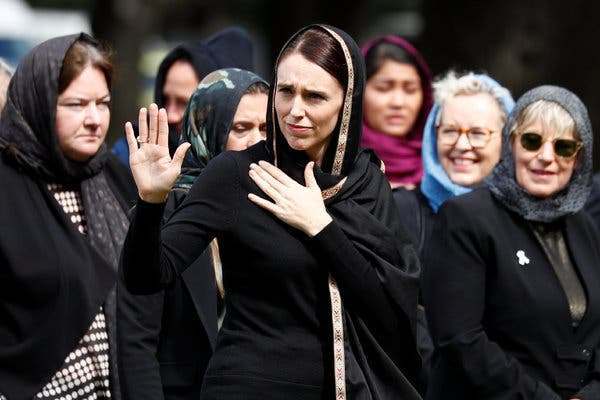 New Zealand Prime Minister Jacinda Ardern (photo: special)
Auckland, MINA – New Zealand Prime Minister Jacinda Ardern sends a message of empowerment to young Muslim women.
"We must pay respect to empower Muslim women," Ardern said as quoted from Stuff media on Thursday, October 3.
Meanwhile, in an article published on Tuesday by Iraqi-born architect and writer Ali Shakir, Ardern was criticized for wearing hijab at an event in southern Auckland.
Shakir argued that apart from the initial sympathy after terror attack on mosque, the Prime Minister could not wear hijab, because it sent the wrong message to young Muslim girls by making the veil only expression of their faith.
A further argument is that the Ardern movement could become anxious to impose the hijab on Muslim women.
Ardern considered it as sense of sharing sadness of New Zealanders after shooting at Christchurch mosque in March.
"The first thing I found was how much the author seemed to underestimate intelligence of Muslim women," Ardern said.
She attended the annual conference of New Zealand Islamic Women's Council in the city of Māngere.
In her remarks, she said Muslim young women who attend such events are members of their community who intelligent, involved, active, and full of enthusiasm.
At the same event, when Ardern asked how many aspired to leadership positions, "almost half the women in hall raised their hands up."
Spokesman for New Zealand Parliament is now a member of New Zealand Merit Order, Anjum Rahman is a woman who wears a hijab. (T/Sj/P2)
Mi'raj News Agency (MINA)