US MUSLIMS SEEN VICTIMS OF BIGOTRY: POLL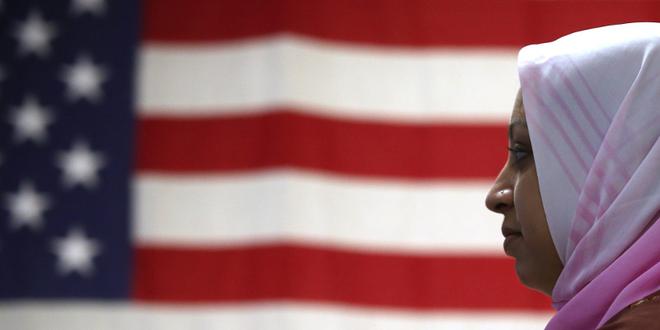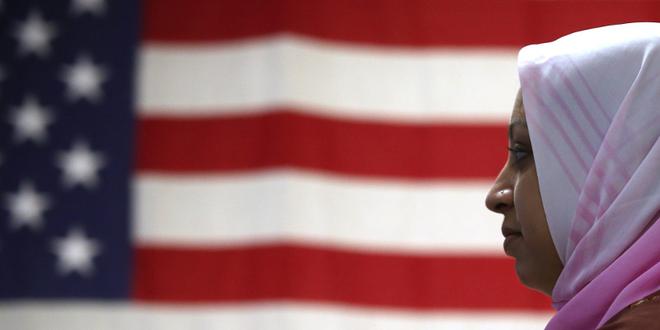 North Carolina, 6 Jumadil Awwal 1436/25 February 2015 (MINA) – A large majority of Americans believe that US Muslims are victims of discrimination amid recent attacks against the community, according to an Economist/YouGov poll.
"There's just a lack of access to Muslims, and because of this lack of real-world contact, a number of conservative media sources have biased opinions," Robert McCaw, government affairs manager for the Council on American-Islamic Relations, was quoted by Huffington post.
"Theologically Islam is no more violent or less violent than Christianity or any other monotheistic religion," he said, On Islam quoted by Mi'raj Islamic News Agency (MINA) as reporting.
"I think one stereotype is true: that Muslims are being highly discriminated against. So that's an experience which people have experienced firsthand."
The poll conducted by Economist/YouGov showed 73 percent of respondents said Muslims face a great deal or a fair amount of discrimination. It also found out African-Americans and Mexican-Americans are next victims of bias with 63 percent and 60 percent respectively.
The feelings that Muslims were victimized by recent event were further revealed in questions about the motives of alleged Chapel Hill shooter Craig Stephen Hicks. Police initially said the killings appeared to have stemmed from a parking dispute, but also added that they were looking into whether religion was a factor.
Though authorities have not charged Hicks with a hate crime, 45 percent of Americans said Hicks should be charged with a hate crime, compared with 18 percent who believe he should not.
Despite of those feelings, a majority of Americans, 52%, said they believe that Islam is more likely than other religions to encourage violence. Suspicion of Islam was much higher among Republicans (74 percent) than Democrats (41 percent).
A majority (53 percent) of Americans who personally know a Muslim disagree with the idea that the religion is more likely to encourage violence. Americans who know Muslims are also significantly more likely to view them as patriotic.
"But Americans perceive discrimination against Muslims in the United States whether or not they know someone personally," YouGov said.
The Economist/YouGov online poll surveyed 1,000 respondents from Feb. 14 to 16 with a margin of error of 4.4 percent. Although there are no official figures, the United States is believed to be home to between 6-8 million Muslims.
A US survey has revealed that the majority of Americans know very little about Muslims and their faith. A recent Gallup poll, however, found 43 percent of Americans Nationwide admitted to feeling at least "a little" prejudice against Muslims. (T/P011/R03)
Mi'raj Islamic News Agency (MINA)