US MUSLIMS PRAISE BASKETBALL HIJAB RULE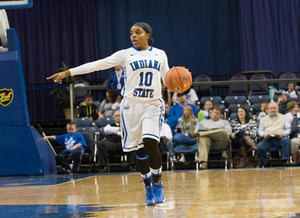 New York, 22 Dzulqa'dah 1435/17 September 2014 (MINA) – Offering a new hope for scores of veiled Muslim players, the world's basketball body has amended its rules to allow Islamic headscarf or hijab during official competitions on a trial basis, a decision welcomed by US Muslims.
"We welcome this policy change by International Basketball Federation (FIBA)," the National Communications Director of the Council on American-Islamic Relations Ibrahim Hooper said in a statement obtained, Onislam quoted by Mi'raj Islamic News Agency (MINA) as reporting, Wednesday.
"It [the decision] allows Muslims, Sikhs and others who wear religious head coverings to take part in the sport that they love while maintaining their beliefs," he added.
"FIBA should be congratulated for responding positively to all those who sought reasonable religious accommodation for athletes of all faiths," said Hooper
The new decision, issued by FIBA, dropped an earlier ban on religious headgear, including hijab and Turbans worn by Sikh players.
The ban was justified by FIBA as a way to remain religiously neutral.
Yet, it has prompted several calls by Muslim players and organizations to revoke it.
In August, two female Muslim called FIBA to revoke the imposed hijab ban, a similar request has been raised to allow turbans.
CAIR also has played a key role in abolishing the ban through its frequent requests and coordination with female Muslim players who were affected by the ban.
Islam sees hijab as an obligatory code of dress, not a religious symbol displaying one's affiliations.
Testing Phase
According to FIBA, the two years ban suspension was deemed as a "testing phase" that will be evaluated in 2015 and full reviewed in 2016.
"In response to the various requests received, the Central Board held in-depth discussions regarding rules about uniforms and decided to put a testing phase into place for the next two years," FIBA said in a news release cited by CAIR.
The trial would include "relaxing the current rules regarding headgear in order to enable national federations to request, as of now, exceptions to be applied at the national level within their territory without incurring any sanctions for violation of FIBA's Official Basketball Rules," FIBA added.
Players in FIBA endorsed 3×3 competitions will be allowed to wear head cover without restrictions, according to the federation.
Last May, a New York Muslim student has won a worthy fight after being granted the right to wrestle while wearing beard, a decision which overturned an earlier ban which denied him the chance to compete for a full season tournament.
FIFA's International Football Association Board also allowed Muslims' hijab and Sikh turbans last March.
In June 2011, an Atlanta Muslim woman was allowed to compete in international weightlifting tournaments while donning hijab after the sport's world governing body modified its rules to accommodate her Muslim beliefs. (T/P008/P3)
Mi'raj Islamic News Agency (MINA)