MUI International Conference Produces "Jakarta Declaration"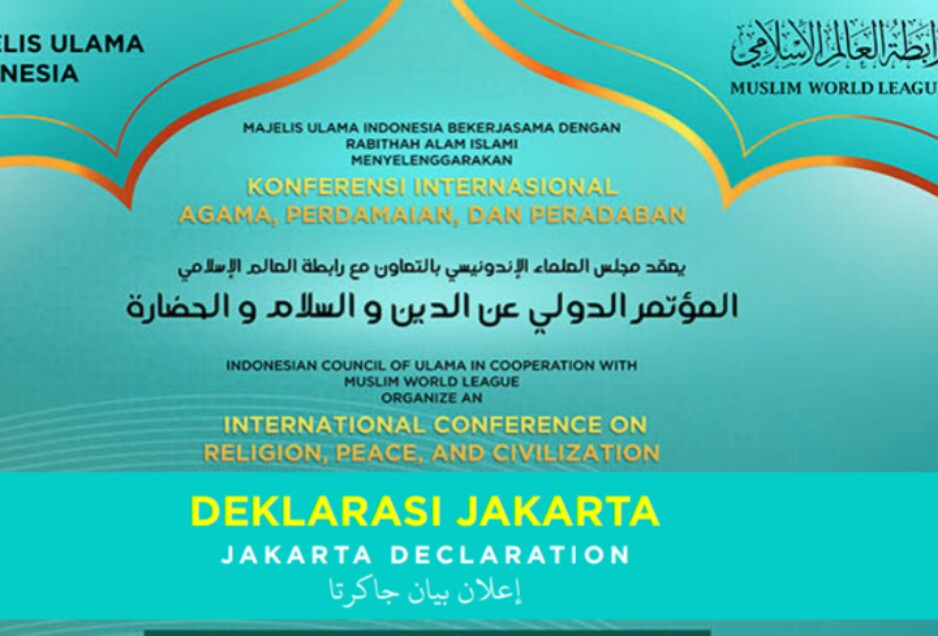 Jakarta, MINA – The International Conference on Religion, Peace and Civilization organized by the Indonesian Ulema Council (MUI) in collaboration with the World Muslim League produced the "Jakarta Declaration".
The declaration in three languages ​​(Indonesian, English, Arabic) was read out in front of the conference participants in Jakarta on Tuesday, by the Chairman of the MUI for Foreign Relations, Sudarnoto Abdul Hakim.
"Recognizing the growing multidimensional crisis and the increasing hope of the world community to get out of the crisis, deep thought is needed aimed at strengthening the transformative role of religion in creating peace and building a noble world civilization," said Sudarnoto in the three-day conference.
Sudarnoto continued, after discussing in depth all the thoughts put forward during the conference, leaders, figures, and religious experts from various countries agreed to convey the 2023 Jakarta Declaration as follows:
1. Religion is a source of transformational teachings as a guide for its adherents to live in peace, harmony, and become an inspiration in building civilization.
2. The government and civil society forces must strive to maintain, respect and protect it, and encourage it to become a joint force in building progress of civilization.
3. Concrete steps are needed to collectively strengthen global alliances in participating in resolving various conflicts through dialogue, in order to create security, peace and build civilization together. (L/RE1)
Mi'raj News Agency (MINA)