Minister Maliki Believes Indonesia Represents Palestine at UNSC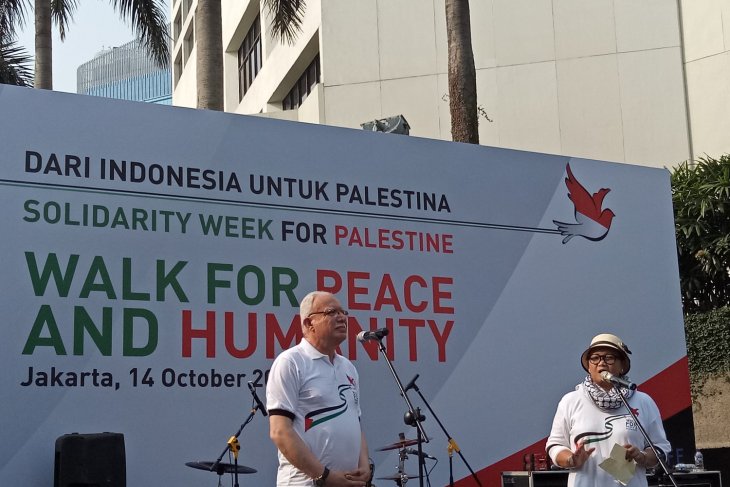 Jakarta, MINA — Palestinian Foreign Minister Riyad al-Maliki believes not only does Indonesia`s position as a non-permanent member of the United Nations Security Council (UNSC) voice the nation`s interests but also represents Palestine, Antara News reported.
"This is very important and we believe that Indonesia, as a non-permanent member of the UN Security Council next year, also represents the voice and suffering of the Palestinian people," Maliki said here Sunday.
He also added that Indonesia`s membership in the UNSC was also a new opportunity for Palestine to become an independent country.
According to Minister Maliki, Palestine was very pleased when Indonesia was elected as a non-permanent member of the UNSC for the period 2019-2020.
"We are optimistic that with Indonesia in the UNSC, we are in the right hands," he said.
Minister Maliki was present with his Indonesian counterpart Retno Marsudi on a walk for peace and humanity as part of the Solidarity Week for Palestine initiated by the Indonesian Ministry of Foreign Affairs.
Indonesia obtained the UNSC non-permanent member seat for the Asia-Pacific region through an election in the General Assembly in June 2018 with 144 votes. Indonesia will officially fill the seat on 1 January 2019.
Indonesia was elected along with four other UN member states, namely, South Africa for the African region, the Dominican Republic for Latin America and the Caribbean, Germany and Belgium for the regions of Western Europe and other countries.
Previously, Indonesia was a non-permanent member of the UNSC for the periods 1973-1974, 1995-1996 and 2007-2008. (T/RS5/RS1)
Mi'raj Islamic News Agency (MINA).