MER-C Denies Allegation, Indonesian Hospital Has No Tunnels for Fighters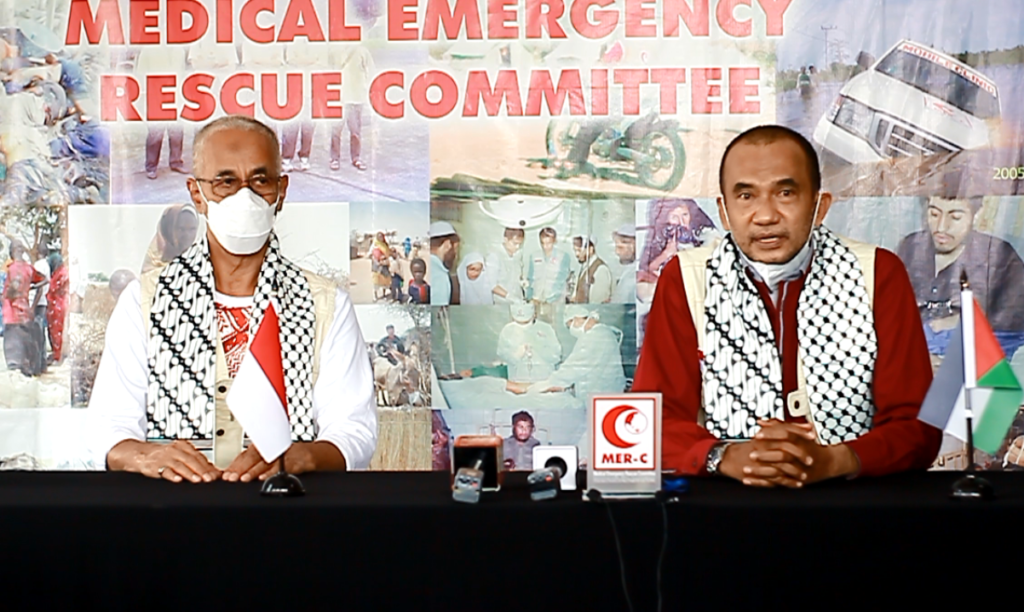 Jakarta, MINA – Chairman of the Presidium of Medical Emergency Rescue Committee (MER-C) dr Sarbini Abdul Murad denied accusations made by Israel that the Indonesian Hospital (RSI) had tunnels connected to Hamas.
"RSI is purely for treatment activities. "There are no tunnels connecting it to any parties," said Sarbini in a press conference at the MER-C office, Jakarta, Monday, November 6 th.
RSI has had a ground room  to store medicines, oxygen and other vital equipment for patient treatment, not as a secret tunnel.
Sarbini called on the international community to condemn Israel for targeting hospitals with bombings that killed para medics, patients and destroyed medical equipments.
"RSI is currently the main reference for treatment for the people of North Gaza, numbering around 450 thousand people," added Sarbini.
Meanwhile, another MER-C presidium, Faried Talib, said that MER-C determined to rebuild some of the rooms which has been damaged by Israeli bombs.
"We will rebuild with a stronger structure," he said.
Faried also said that the MER-C medical team was ready to leave for Gaza, Palestine. Currently were still waiting for permission to enter Egypt. Even though the application has been submitted for almost three weeks ago.
RSI is a pure contribution from the Indonesian people from various levels, dedicated to the Palestinian people who were hit by war conflict with Zionist Israel.
Construction began in 2012 and was inaugurated in 2015. All funds are purely donations from the Indonesian people, without any foreign assistance. (L/P2/RE1)
Mi'raj News Agency (MINA)