MEDIA IGNORES STORIES OF SUCCESSFUL CANADIAN MUSLIMS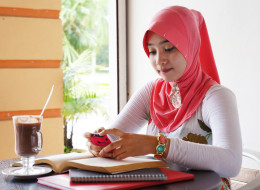 Cairo, 24 Shawwal 1436/9 August 2015 (MINA) – As media focuses on the news about "radicalized" Muslim youth, a Huffington Post article has shed some light on stories of successful Canadian Muslims, focusing on the positive contribution Muslim citizens are making to their society and the world.
"The media narrative about Muslims is negative, and it's being reinforced constantly," laments Stephane Perreault, a project coordinator with the Canadian Council of Muslim Women.
Perreault describes some of the council's activities that challenge the stereotype but sadly don't make the news. On Islam quoted by Mi'raj Islamic News Agency (MINA) as reporting.
One of these contributions is the My Canada project which encourages young Canadian Muslims to talk in workshops and online about what being Canadian means to them, and to become leaders and volunteers in their communities.
In another initiative, the council is providing skills training, in areas like media literacy, to Muslims and non-Muslim youth alike, helping them identify and take on challenges in their own communities, like youth gangs.
"When I talk to media they always want to talk about things like radicalization. I try to slip in information about our activities, but it rarely makes it into the story," says Perreault.
As these stories were absent from media coverage, distorted narrative is hardening Canadian attitudes towards Muslim citizens.
An Angus Reid poll in October, 2013 found that 54 per cent of Canadians have an unfavorable opinion of Muslims.
"Constantly, the main frustrations we hear from young Muslim women is the way we're painted," says Shameela Zaman, one of the coordinators of the Outburst Movement, a Toronto-based organization run by eight young Muslim women.
Along with other activities, Outburst tackles issues like violence against women, homelessness and racism that affect vulnerable Toronto communities such as Regent Park. (T/P007/RO6)
Mi'raj Islamic News Agency (MINA)