KUWAIT PLEDGES $15 MILION TO UNRWA SCHOOL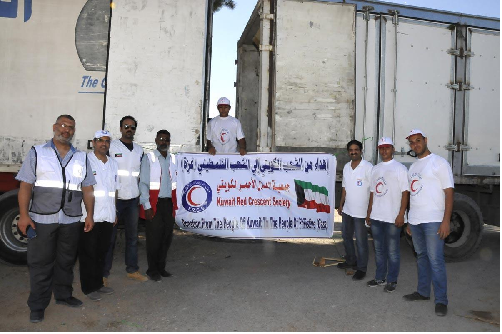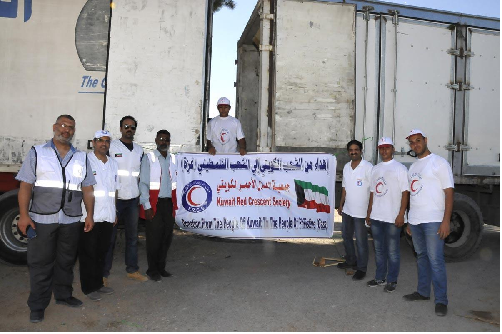 Al-Quds, 13 Dzulqa'dah 1436/28 August 2015 (MINA) – The government of Kuwait has pledged $15 million in aid to UNRWA school services during the 2015 academic year, the UN agency for Palestinian refugees said Friday (28/8).
UNRWA had faced a $101 million deficit that threatened to delay the school year for 500,000 Palestinian children across 685 schools and cut many core services, Ma'an News Agency quoted by Mi'raj Islamic News Agency (MINA) as reporting.
Last week UNRWA officials announced $80 million of the deficit had been funded, mostly by the US and Gulf countries, in last-ditch fundraising efforts.
"Despite the many challenges and hardships facing UNRWA students today, the contribution from the people and government of Kuwait allows the next generation of Palestine refugees to keep their future hopes alive,"UNRWA Commissioner-General Pierre Krahenbuhl said in a statement.
While most of the deficit had been met, around 225,000 Gazan schoolchildren were still forced to return home on the first day of school, as UNRWA employees announced a strike against large class sizes and unpaid vacations.
At present, there are over 50 children in each classroom, with employees urging the agency to reduce the maximum capacity to 38.
Earlier this week Krahenbuhl told IRIN news that UNRWA's current funding issues are "unprecedented," adding that "this is not just another financial deficit year, it's a year where we came much closer than we ever should have to having the school year delayed – not because of war like last year in Gaza – but a funding shortfall. That should never have happened."
Kuwait has long been an important and consistent donor to UNRWA. So far in 2015, they have donated $15 million for Palestine refugees affected by the conflict in Syria, in addition to their annual contribution of $2 million to core activities in March.(T/P008/)
http://www.maannews.com/Content.aspx?id=767298
Mi'raj Islamic News Agency (MINA)