Karadzic Found Guilty Of Srebrenica Genocide, War Crimes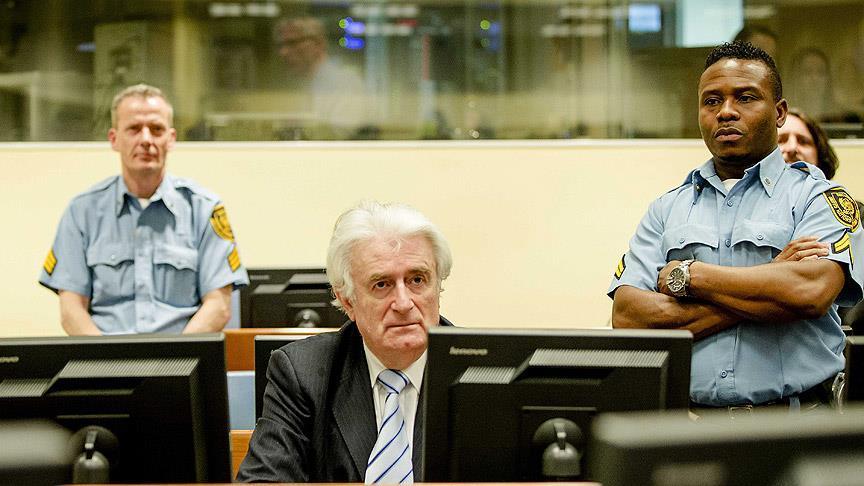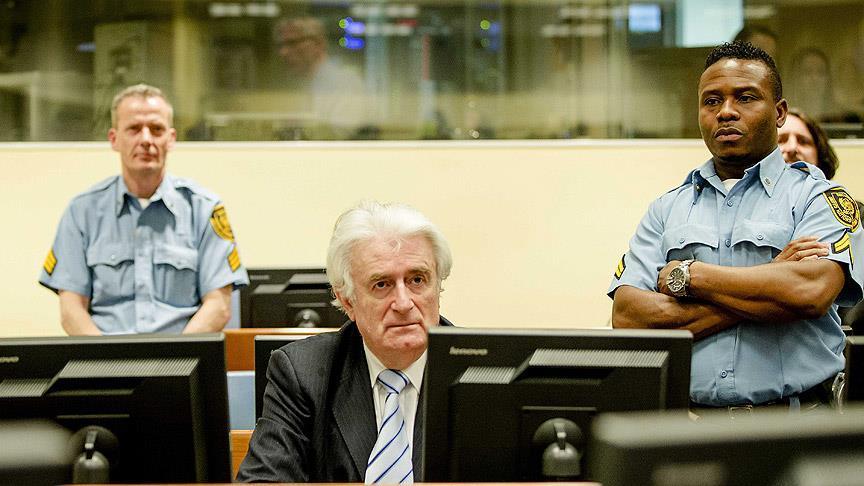 Belgrade, Serbia, 16 Jumadil Akhir 1437/ 25 March 2016 (MINA) – Ex-Bosnian Serb leader Radovan Karadzic has been jailed for 40 years on charges of genocide and crimes against humanity during the 90s war that left tens of thousands of people dead.
UN judges in The Hague tribunal found Karadzic guilty on 10 counts out of a total of 11 charges he faced Thursday.
He faced two counts of genocide, but while the court convicted him over his role in the Srebrenica massacre in 1995, he was found not guilty of genocides in seven other Bosnian municipalities, including Bratunac, Foca, Kljuc, Prijedor, Sanski Most, Vlasenica and Zvornik, Anadolu Agency quoted by Mi'raj Islamic News Agency (MINA) as reporting.
Apart from his single genocide conviction, he was also found guilty on five counts of crimes against humanity and four war crimes charges, including taking UN soldiers hostages, extermination of civilians, murders and attacks on soldiers.
After the verdict was announced, Bosnian President Bakir Izetbegovic said: "Today is a historic day for Bosnia". However, he also added: "There is no punishment that can satisfy the victims of Bosnia".
Croatian President Kolinda Grabar-Kitarovic said "the international community has hereby acknowledged that Srebrenica [massacre in 19915] is genocide".
Grabar-Kitarovic hoped the verdict would comfort families of victims.
"I believe that this verdict is a clear message to all those who are still engaged in criminal ventures against humanity and international terrorism based on racial and religious intolerance, it will not go unpunished," he said.
With Karadzic's conviction, the world moved "one step closer to closing yet another painful chapter in the story of the conflict in the former Yugoslavia," according to the U.S. State Department.
"We'll never forget the horrors of genocide in Bosnia, or the many other crimes committed on all sides of the conflict in the former Yugoslavia, nor will we ever stop honoring their victims and survivors," it added.
However, not everyone was pleased with the conviction. In his address at a rally of his party in Belgrade Thursday, Serbia's opposition Radical Party leader Vojislav Seselj said: "Karadzic was innocent, without any guilt, they sentenced him only because he's a Serb".
Serbian Prime Minister Aleksandar Vucic scheduled an extraordinary session of his government for Friday on the verdict.
In remarks made before the verdict, Vucic said: "Serbia has an obligation to take care of its people beyond the borders of Serbia. I warn those who think that today's verdict against the former president of Republika Srpska [one of the two entities of Bosnia-Herzegovina] can be exploited for political or any attack on Serbia, they cannot and we will not allow it in accordance with the Dayton Agreement."
Bosniak politician Alija Izetbegovic, known as the "Wise King" had brought independence to his home country Bosnia-Herzegovina.
The "Wise King" had managed to gain independence for his country on March 1, 1992 — months after Slovenia and Croatia gained their independence after the war.
He entered politics the same year and founded the Party of Democratic Action, or SDA, in 1990 — aiming to save Bosniaks from feeling inferior in their own motherland.
Being one of the six republics of Yugoslavia, Bosnia's SDA won the 1990's first multi-party elections with 86 seats in the 240-seat parliament.
In 1992, a referendum on independence for Bosnia Herzegovina was held, on which 64 percent of its people participated and voted 99.44 percent to become independent.
One month later, the European Union and the U.S. announced their recognition of the state.
However, the then-political leader of Bosnian Serbs, Karadzic, started ethnic cleansing in Bosnia Herzegovina — triggering a war that led to a massive catastrophe for Bosniaks.
In November 1995, Bosniaks — amid international pressure — stopped the war with the Dayton Treaty.
Leaving a flag to his country, Izetbegovic died eight years after the treaty was signed, in 2003.
Butcher from Balkan
Karadzic was the president of the self-styled Bosnian Serb Republic and supreme commander of its armed forces between 1992 and 1995, when around 100,000 Bosnians died as the former Yugoslavia descended into ethnic bloodshed.
He was charged with 11 counts of genocide, crimes against humanity and war crimes, including the siege of Sarajevo and the Srebrenica genocide, Europe's worst atrocity since World War II.
Karadzic — who has been dubbed Butcher of Bosnia — was first indicted in July 1995 for the shooting of unarmed civilians in Sarajevo and taking UN peacekeepers hostage. Four months later, he was accused of orchestrating the slaughter of 8,000 Muslim men and boys after Serb forces seized the UN's Srebrenica "safe area" in eastern Bosnia.
He went on the run after the war and was finally arrested in Belgrade in 2008.
When he was brought before the war crimes tribunal in March 2009, he refused to make a statement and declared his innocence through his lawyer.
During the case, more than 580 witnesses gave testimony of crimes such as the murder of Muslims and Croats and the destruction of private property and mosques across Bosnia.
After former Yugoslavian President Slobodan Milosevic died at The Hague in 2006 before judges delivered a verdict in his genocide trial, Muslims and Croats were eager for an outcome that will not only satisfy the relatives of tens of thousands of victims but also turn a page in the country's history.  (T/P010/R07)
Mi'raj Islamic News Agency (MINA)