ISRAELI UNIVERSITIES ESTABLISH COMMITTEE TO FIGHT "GROWING" BDS CAMPAIGN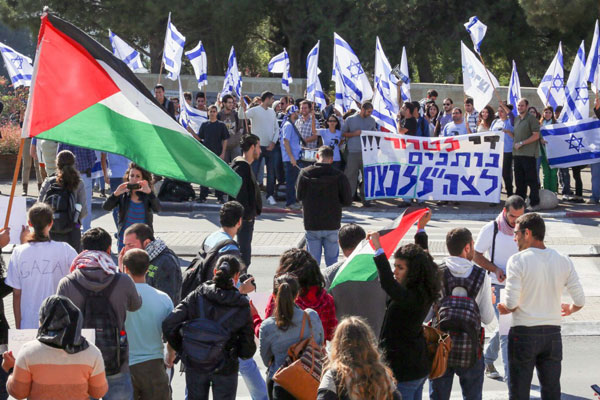 Tel Aviv, 11 Ramadan 1435/9 July 2014 (MINA) – Israeli occupation universities have established a new joint committee to fight the academic boycott campaign, described by Hebrew University president Menahem Ben-Sasson as an "increasingly growing phenomenon".
The forum was announced Tuesday by the Committee of University Heads, a body representing the country's seven research universities on matters such as budgeting and wages, and currently chaired by Ben-Sasson, Middle East Monitor (MEMO) quoted by Mi'raj News Agency (MINA), as reporting  Wednesday.
The committee will be headed by Zvi Ziegler, an academic at The Technion – Israel Institute of Technology and active in opposing boycotts since at least 2006.
Its activities will include mapping out "the scope of the threat, gathering information on future potential boycotts as well as coordinating with relevant parties and institutions in Israel and abroad to minimize the damage".
Ziegler stressed the importance of intelligence-gathering in fighting BDS, saying that "foreknowledge of boycott endeavours" would help "thwart the initiative before it stews".
He also said the committee would seek "information regarding cases of discrimination against Israeli researchers".
According to The Jerusalem Post, while academic boycotts have so far "surfaced primarily in the humanities disciplines" there "remains great concern among Israeli universities and officials that the phenomenon will spread to encompass the sciences".(T/P012/E01)
Mi'raj Islamic News Agency (MINA)